South32 Worsley Alumina
Proposed Mining Expansion
Public Environmental Review (closes 29 August)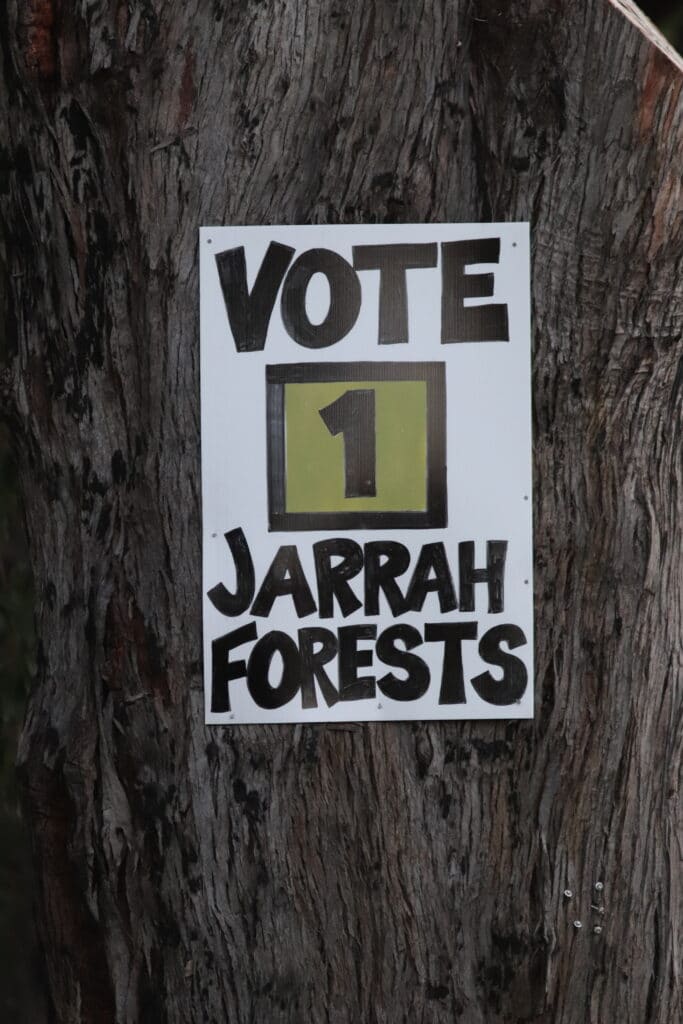 Have your say to protect our Jarrah Forest
Our submission is ready for you to view here:  South32 Expansion PER_EPA_Submission
This page will continue to be updated during the PER period.  Please check back regularly.
South32 Worsley Alumina has released its Public Environmental Review (PER) documents seeking approval to clear 4,399 hectares of native vegetation (including Jarrah Forest) to expand its bauxite mining operations near Boddington and their alumina refinery near Collie. The proposed expansion will have serious direct and cumulative social, economic and ecological impacts, which are highlighted in the recent report 'A Thousand Cuts – Mining in the Northern Jarrah Forest'.
This proposal comes at a time when according to the newly released State of the Environment Report 2022, the state and trend of the environment of Australia are poor and deteriorating as a result of increasing pressures from climate change, habitat loss, invasive species, pollution and resource extraction.  Multiple pressures are creating cumulative impacts that amplify threats to our environment, and abrupt changes in ecological systems have been recorded in the past 5 years. For more information see the 2022 State of the Environment report here
You have until Monday, 29 August 2022 to have your say.  See below for information on how to have your say, what is at risk, history of Jarrah Forest mining, what is being proposed, environmental factor impacts, links to more information, other groups, why it is important for the community to have their say and PHCC's position.
**WAFA has put together two guides in collaboration with other groups to assist people in making submissions: a detailed WAFA Submission Guide and a shorter version WAFA Submission Guide (Short Version). WAFA strongly encourage you to follow the process that they've described and to use the information they've provided to make your submission as powerful as possible.**
Submission Writing Session
If you would like assistance with writing a submission you can register to attend an on-line or in person session being run by WAFA on Friday 26 August.
In person at Perth City Farm: 11am – 1pm
Online: 1:30pm – 3:pm
You can book spots here tickettailor.com/events/waforestalliance/
PHCC is reviewing the PER information and preparing our formal submission which we will make available on this site as soon as we can.
How to have your say
Image:  Jarrah Forest by J Cowling
Values of the Jarrah forest
Our northern Jarrah Forest and the waterways within it are important for a multitude of reasons. The waterways of the Peel-Harvey catchment are environmentally, culturally as well as socially significant.  The forest lies within the southwest biodiversity hotspot which forms one of 36 global biodiversity hotspots, where exceptional concentrations of endemic species are undergoing exceptional loss of habitat. Flora and fauna of the region is internationally renowned as one of the richest in the world. Within the Hotham-Williams subsystem alone, there are 31 threatened fauna species, including the State's fauna emblem, the Numbat. The forests are critical habitats for a range of threatened species, including mainland quokkas and all three species of black cockatoo.
Along with its conservation values, the Jarrah Forest has long been highly valued by the Noongar people, then European settlers. It supports water and wood production, recreation, community well-being, acts as major carbon storage for climate mitigation, and contains significant ecological linkages.The area is increasingly popular for nature based tourism, with major walk and mountain bike trails such as the Bibbulman Track and Munda Biddi and areas like Jarrahdale and Dwellingup being popular tourist destinations for swimming, mountain biking, climbing, camping and bushwalking. It has a long history of timber harvesting and intensive mining for minerals such as bauxite, gold and tin. The 2021 announcement that native forest timber harvesting will end in WA by 2024 is recognition of the many other values of these forests.
Large areas of the northern Jarrah Forest and wheatbelt bioregions have been, and continue to be at risk from vegetation clearing, invasive species, disease, climate change including reduced rainfall, increased fire intensity and frequency and other threatening processes, which in turn affect environmental, economic and social well-being/health. In this context, many landholders, community groups, industry and government partners are working to protect and restore native vegetation within areas under their control. In the Peel-Harvey Catchment, this work is undermined by the extent of clearing and decline in vegetation condition.
Across all landscapes, native vegetation is changing due to the impacts of reduced rainfall, hotter than average and extreme temperatures, and increased burning. Bauxite mining in particular is well documented/known to have significant environmental impacts. In the northern Jarrah Forest and western wheatbelt, past, present and proposed large scale bauxite mining is one of the highest impact threats, through direct and cumulative impacts. Clearing for mining changes the structure, health and composition of forest ecosystems, can change water cycling and flow regimes, result in loss of carbon stores and change fire regimes.
Globally, Australia has amongst the highest rates of land clearing, with 29 mammals driven to extinction since European colonisation and more than 1,700 others being listed as threatened or endangered. Western Australia has had the third highest area of land cleared (between 2010 and 2018) with a total of 288,400 hectares cleared, of which 68,700 hectares were primary forests at least 30 years old. Recent data has shown clearing of native vegetation is occurring at a faster rate than is being replanted or regenerating naturally, including high quality habitat that is rich in biodiversity and important structural elements. While restoration and revegetation are important, recent reviews of natural resource management programs have highlighted the expense and difficulty of restoring habitat to a complexity and structure that resembles intact native vegetation. Mature forest, is very difficult or impossible to restore to its original state and is significantly more expensive than protection, as such conservation of forest areas with compatible uses such as nature based recreation should be prioritised over clearing and rehabilitation.
Background to Mining in the Northern Jarrah Forest
Bauxite mining has been operating in the northern Jarrah Forest since the 1980s, with South32 Worsley Alumina currently operating out of their mine near Boddington and Alcoa in Myara North and Holyoake areas . The Boddington Bauxite Mine is located to the central east of the northern Jarrah Forest subregion in the drier zone of the Jarrah Forest bioregion. Since operations began in 1984, Worsley Alumina has progressively cleared approximately 5,900 hectares of land and progressively rehabilitated approximately 3,200 hectares, of these areas.
Both companies have published intention to significantly expand their current mine and alumina production areas. South32 Worsley Alumina's expansion includes 4,399 ha of vegetation clearing and Alcoa's plans for the Huntly Bauxite Mine and Pinjarra Alumina Refinery include 6,621 ha of additional clearing. Both are being assessed under the Western Australian Environmental Protection Act 1986 and the Federal Environmental Protection Biodiversity Conservation Act 1999. The WA Environmental Protection Authority (EPA) has set that each company's Environmental Review Document (ERD) is subject to an eight week Public Environmental Review (PER).  The ERD is to inform the public, support the WA EPA's and Department of Agriculture, Water and the Environment's (DAWE's) assessments (Commonwealth Department), and provide other decision-making authorities with a detailed review of the project and its potential environmental impacts.
WA's peak environment and forest conservation groups have published A Thousand Cuts: Mining in the Northern Jarrah Forests to provide information and
analysis regarding the impacts of bauxite mining in the Northern Jarrah Forests.  You can download the report here.
What's being proposed

South32 Worsley Alumina are proposing to clear 4,399 hectares of native vegetation within their Primary Assessment Area (PAA), which equates to approximately 34 per cent of the remnant vegetation within the PPA. The project will directly impact flora and vegetation through clearing of land for mining operations and supporting infrastructure. Worsley's ERD is based around 14 key environmental factors which are those parts of the environment that may be impacted by an aspect of a project, these include flora and vegetation, water, air quality and social impacts. Nationally conservation significant species that will be impacted include Black Cockatoos (Baudin's, Red Tailed Black & Carnaby's), Peregrine Falcon, Blue-billed Duck, Numbat, Woylie, Chuditch, Western False Pipistrelle, Rakali, Quenda, Western Brush Wallaby, Red Tailed Phascogale, Brush-tailed Phascogale, Western Ringtail Possum, Quokka and Dell's Skink.
You can find more information on the proposal including mapped impact areas here Worsley Fact Sheets and here Worsley Mine Documents
Why is it important to have your say?
How does the proposal impact you and why is it important to have your say?
It is clear that the proposal has the potential to significantly impact the forest and waterways, but whether you live locally, within the region, or further away, or even interstate or internationally, in what ways will clearing a further 4,399 hectares of native forest impact you? PHCC's overarching concerns of the proposal area are:
The PPA falls entirely within the Peel-Harvey Catchment, from the Hotham, Williams and Harvey Rivers sub catchments to the Peel estuary, as such has capacity to have major region-wide detrimental region-wide impacts.
Cumulative impacts from historical and current activities, including those from other operations are insufficiently and poorly considered.
Social implications including those to human health from dust, noise and air pollution, loss of productive agricultural lands, loss of amenity and ownership of land in the mine buffer and offset areas, impacts including loss of walk trails and recreation opportunities, damage to tourism experience and branding.
Impacts to major regional ecological linkages.
Loss of flows and contamination risk to downstream water sources including the internationally important Peel-Harvey Ramsar site.
Ineffective and non-localised offsets for specific Matters of National Environmental Significance (MNES) for terrestrial fauna species.
Rehabilitation program for disturbed areas since operations commenced in the 1980s but no areas from Bauxite mining have yet been handed back to the State.
Loss of major carbon storage that would contribute to atmospheric carbon and climate change impacts as well as loss of climate change resilience and migration pathways.
The latest scientific evidence establishes that we cannot tackle climate change successfully without tackling biodiversity loss together (https://ipbes.net/biodiversity-climate change). Key global to local issues are climate change and biodiversity loss. Prevention of the loss of biodiversity is critical to addressing climate change.
Insufficient avoidance or protection of high environmental value areas.
Impacts to water quantity and quality, including reduced stream flows, groundwater, availability of drinking water, freshwater inflows, in the context of already 20% reduction in flows in southwest Western Australia.
There is little publicly available knowledge about the condition and trends of this bioregion within the Catchment.
Local and regional activities such as this has global implications.
Impacts and specific concerns are outlined in the table in the section below that addresses Worsley's key factors.
Because of this, PHCC encourages anyone with an interest to have a voice and participate in the public review by making a submission by 29 August 2022.
Environmental Factors Table - PHCC Key Concerns
Impacts and specific concerns are outlined in the table below that addresses Worsley's key factors.
Theme
Factor
PHCC Key Concerns
Land
Flora and Vegetation

4,399 ha native vegetation clearing with a significantly larger area of fragmentation – the majority falls within the Hotham-Williams Subsystem of the Peel Harvey Catchment.
Impacts to loss of biodiversity at a local and regional scale.
Loss of key ecological corridors and habitat linkages, particularly for ground dwelling species.
Cumulative impacts.
Potential impacts to Eucalypt Woodlands of the Western Australian Wheatbelt Threatened Ecological Community.
Potential impacts to riparian (along the rivers) areas as key corridors and linkages.

Terrestrial Fauna

Impacts on Matters of National Environmental Significance species including Black Cockatoos (Forest Red-tailed, Carnaby's and Baudin's), Woylie, Chuditch, Red-tailed Phascogale, Western Ringtail Possum, Quokka, Numbat.
Immediate habitat loss for all fauna species which inhabit the Primary Assessment Area (PAA).
Fragmentation of linkages causing isolation of habitat areas/patches.
Loss of feeding and breeding habitat for Black Cockatoos.
Fauna injury and loss during clearing and ongoing operations.
Increase competition and predation by other native species and also introduced species due to habitat areas decreasing in size, making fauna more vulnerable.
Secondary impacts from dust, noise and vibrations including impacts to breeding.

Terrestrial Environmental Quality

Management of forest disease to ensure no spread or introduction of disease.
Soil impacts including Soil erosion from clearing and management, (including clearing hilltops); Loss of soil health due to changes in soil structure; and Salinisation due to rising water table from clearing.

Water
Inland Waters

The sub-catchments of the PAA include the Hotham River Catchment (directly), Williams River Catchment (regionally), Murray River Catchment (regionally) and the Peel-Yalgorup System – Ramsar 482 (Internationally Significant). The majority of the PAA is within the Hotham-Williams Subsystem of the Peel Harvey Catchment, of which only 7% of waterways in this subsystem are in good/near pristine condition.
Direct clearing impacts on waterways includes, groundwater level changes,erosion of riverbanks and scouring of streams; increases in salinity due to cumulative clearing impacts, sedimentation and turbid waters through clearing impacts and waterway contamination from spills or storm water runoff from clearing areas.
Altered flow regimes and water quality causing impacts to aquatic fauna and overall waterway health.
Disturbance to riparian areas from Hotham River crossings construction.

Air
Air Quality

Climate change impacts from emissions.
Secondary impacts from dust i.e. light penetration to plants and animal health.

People
Social Surroundings

Heritage Places, including impact on waterways and drinking water catchments, Hotham River which is a registered heritage site; and downstream impacts on the Murray River and ultimately the Internationally Significant Peel-Yalorgup Wetlands, Ramsar 482.
Overall visual impacts and connections with the environment may be lost.
Climate change impacts from emissions and biodiversity loss on human health, well-being, increase in intensity and frequency of extreme weather events, changes to fire patterns.
More information
EPA webpage
Links to other groups' information
Links to other information
PHCC's position statement
Peel-Harvey Catchment Council (PHCC) has serious concerns about the proposed expansion, from local and regional scale impacts and direct and cumulative social, economic and ecological impacts. You can read the position statement here.
A key focus of PHCC is to address the cause of actions which may have a negative impact throughout the catchment, to make evidence-based decisions for positive social and environmental change. We also aim to ensure our actions and submissions align with ours and our stakeholders responsibility to meets national and international obligations for biodiversity and climate change, from local to global issues.
PHCC is a community based, Natural Resource Management (NRM)  regional body working across the Peel-Harvey Catchment, covering over 1.1 million hectares of the Serpentine, Murray, Hotham, Williams and Harvey River catchments. PHCC promotes an integrated approach to catchment management and the way we protect and restore the environment within the Peel-Harvey catchment guided by our vision of "People Working Together for a Healthy Environment".
With funding provided through the Australian Government's National Landcare Program, PHCC's current projects support a suite of activities and actions that closely align with the Peel-Harvey NRM Strategy – Bindjareb Boodja Landscapes 2025 and the Australian Government's Threatened Species Recovery Plans and Conservation Advice. PHCC is working with the community, landholders and other relevant stakeholders to improve the status of native vegetation and the trajectory of a range of threatened species, including threatened Black Cockatoos across the Catchment and. The protection and management of native vegetation is a key objective of natural resource management and the achievement of the Goals of our Regional NRM Strategy.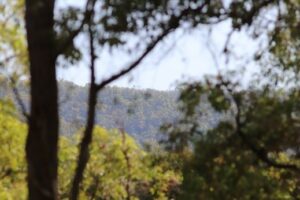 PHCC's Submission
With the above approaches in mind the PHCC is preparing an evidence and value based submission on South32 Worlsey Alumina's expansion proposal. Throughout the process we will be encouraging people to have their say, providing updates and release the draft submission before the 8 week review period closes.
Keep checking this page for updates.
For more information contact: admin@peel-harvey.org.au Ph: 6369 8800