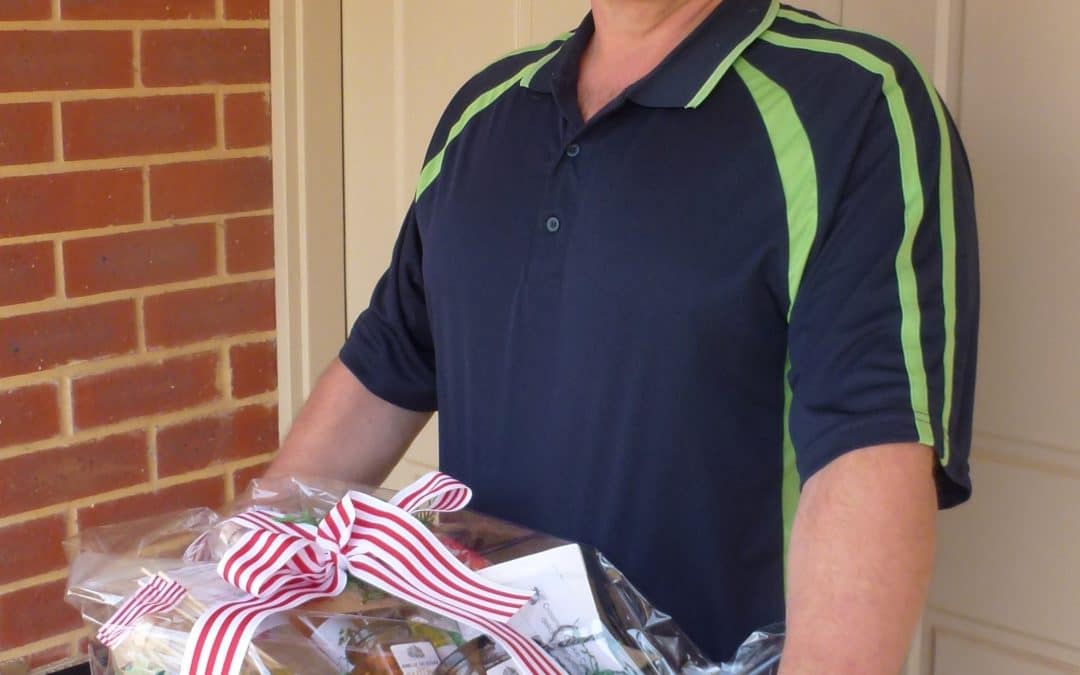 Mandurah, 27 January 2015…Local Williams resident Alex Watt's input on the draft Hotham-Williams Natural Resource Management Plan being undertaken by the Peel-Harvey Catchment Council has earned him a $200 Marradong Country produce hamper.
Over 1700 community members were invited to provide feedback via a five minute survey relating to the PHCC's Rivers 2 Ramsar project which Alex completed. Feedback was sought to identify priorities in natural resource assets, issues and management. Once set, these would become the focus of on-ground projects and lead to potential funding for the areas.
Peel-Harvey Catchment Council Project officer Mel Durack, who arranged the winning Homegrown & Handmade hamper from Kallista Bolton, said the drafting of the plan involved extensive consultation to identify how to facilitate the local community's desired outcomes.
"Natural resource management issues of interest to members of the community ranged from feral animals to wildlife and from paddocks to reserves. This was a fantastic example of grass roots involvement and demonstrates the level of passion the community has for owning the future of the catchment's health. When drafted, the NRM plan will guide management to improve health and productivity of farmlands, rivers, creeks, bushland and other natural assets in Hotham-Williams," Mel Durak said.
This project is supported by the Peel-Harvey Catchment Council through funding from the Australian Government.
Contact: Jane O'Malley, Executive Officer, Peel-Harvey Catchment Council, Jane.Omalley@peel-harvey.org.au , (08) 6369 8800