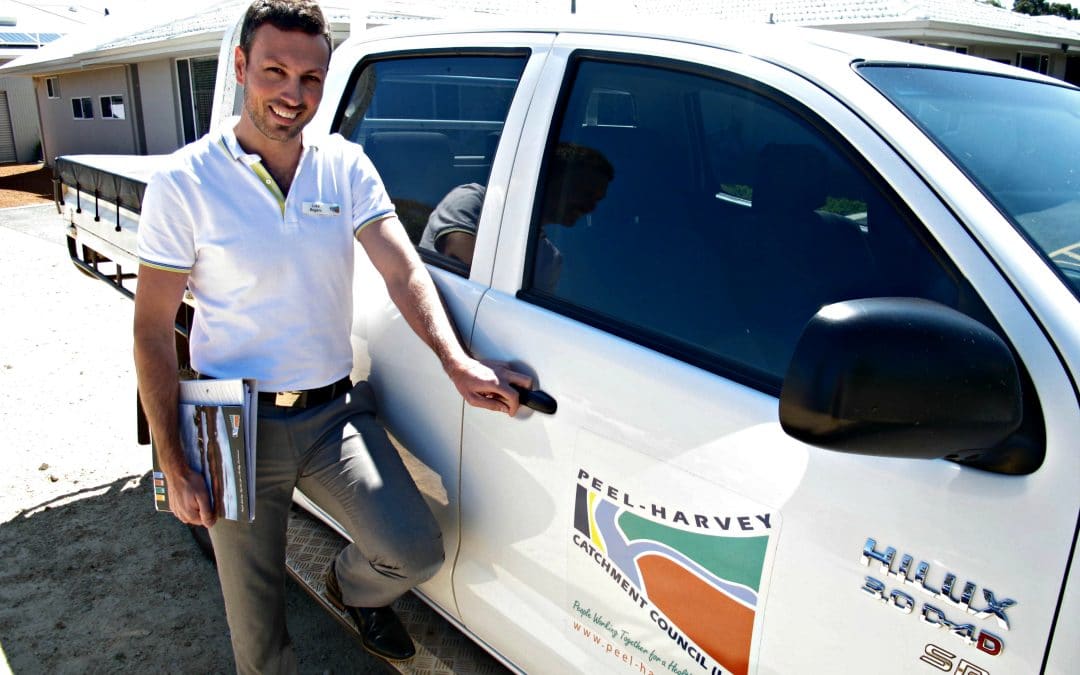 Community landcare in the Peel-Harvey region is set to receive a boost with the Peel-Harvey Catchment Council announcing a key appointment this week.
Luke Rogers has joined the region's peak natural resource management body as their Regional Landcare Facilitator. The Regional Landcare Facilitator Program is supported through funding from the Australian Government Department of Agriculture through the National Landcare Program.
The focus for the first 12 months will be on strengthening existing Landcare Group structures and processes, building their capacity to support our community and making them less vulnerable to the funding cycle. Part time Landcare officers currently work in Boddington, Mundijong and Waroona, and play a very valuable role in natural resource management. The funding and structures for these groups vary but all of them rely on grants, and the financial and in-kind support of partners, particularly the local governments where they operate. By building the capacity of the Landcare groups we will be able to increase community activity on the ground, therefore achieving much more for the region. Luke, who grew up and went to school in Mandurah, has a degree in Biological Sciences from Murdoch University and has a good understanding of environmental management and NRM across a broad range of disciplines and industries. He has worked for local government in environmental planning, and for the last decade worked in private consulting, mostly within land development and intensive agriculture in WA. He also has international experience via oil and gas clients in Alberta, Canada where he undertook impact assessments, project management and facilitation of approvals for a wide range of clients.
Peel-Harvey Catchment Council Chairman Jan Star welcomed Luke to this key role, saying his experience is already proving to be a valuable asset to the catchment.
"We are very pleased to have this role filled by someone with such a good background in NRM and business development. We welcome Luke to the team of landcare professionals at the Peel-Harvey Catchment Council, and look forward to helping him support more resilient landcare structures throughout the Catchment" said Jan Star.
ENDS…
Media Contact: Jane O'Malley, Chief Executive Officer, Peel-Harvey Catchment Council, Jane.Omalley@peel-harvey.org.au , (08) 6369 8800
Click here to view or print pdf …