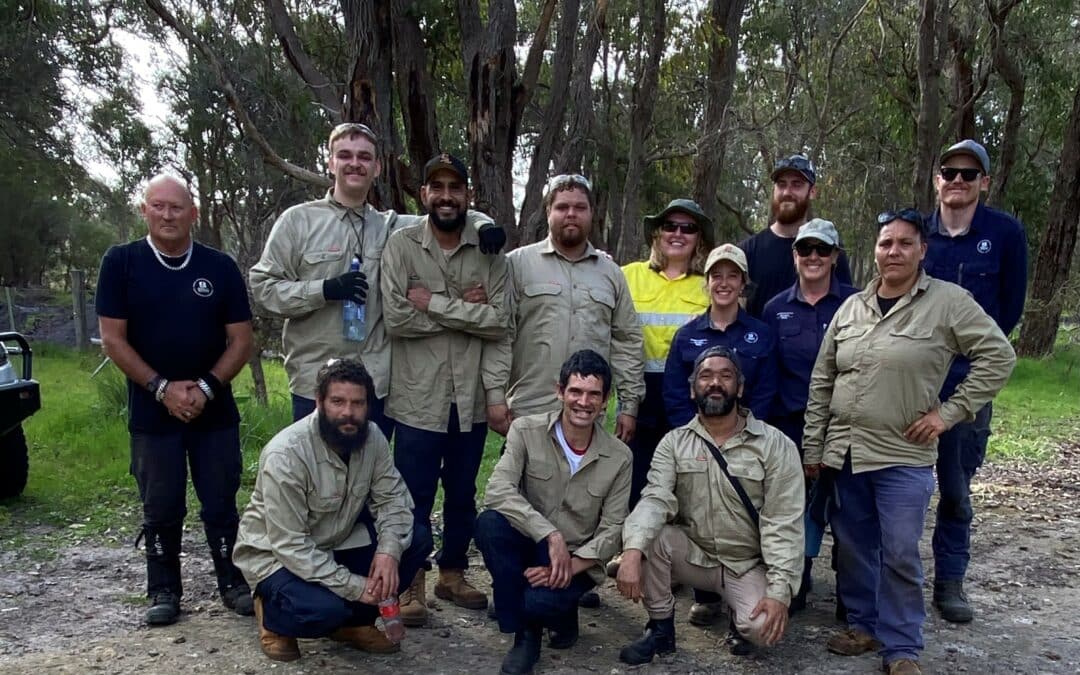 by Corrine Duncan
PHCC, DBCA and the Winjan Bindjareb Boodja Rangers have recently been working together to install pitfall fauna traps in a large bushland reserve south of Mandurah, to better understand the types of ground-dwelling fauna inhabiting our Banksia Woodlands.
As part of research and monitoring programs, pitfall traps provide an effective method for estimating the numbers and diversity of fauna species such as small mammals, frogs and reptiles in different habitats. Installation of pitfall traps involves digging small pits in the ground in which buckets are placed so that the lip of each bucket is level with the ground surface. A 'drift fence' or mesh strip runs across the centre of the pits and when animals encounter the 'drift fence', they follow it to the pitfall traps (20L buckets). Animals that fall into the trap are recorded and released back into the site. All approvals, including animal ethics, are needed to undertake the work.
With assistance from DBCA and the Winjan Rangers, we installed pitfall traps at 4 paired locations in a large Banksia Woodland reserve at Lake Clifton. At each location, 70 m of 'drift fence' and 6 pitfall traps were installed, which translates to digging at least 48 pits and installing 560 m of 'drift fence'. Pitfall traps were then sealed and buried, ready for the actual fauna surveys in November. When surveys commence, pitfall traps will be opened and monitoring and clearing of traps will occur at least twice a day over one week.
Some locations had compacted soils or difficult terrain, making pit installation physically challenging. Thanks to DBCA and the Winjan Rangers for their hard work and knowledge sharing. We will be presenting the results of our pitfall surveys at the end of the year. Stay tuned to learn who's inhabiting our remnant Woodlands.
This project is supported by the Peel-Harvey Catchment Council through funding from the Australian Government's National Landcare Program.