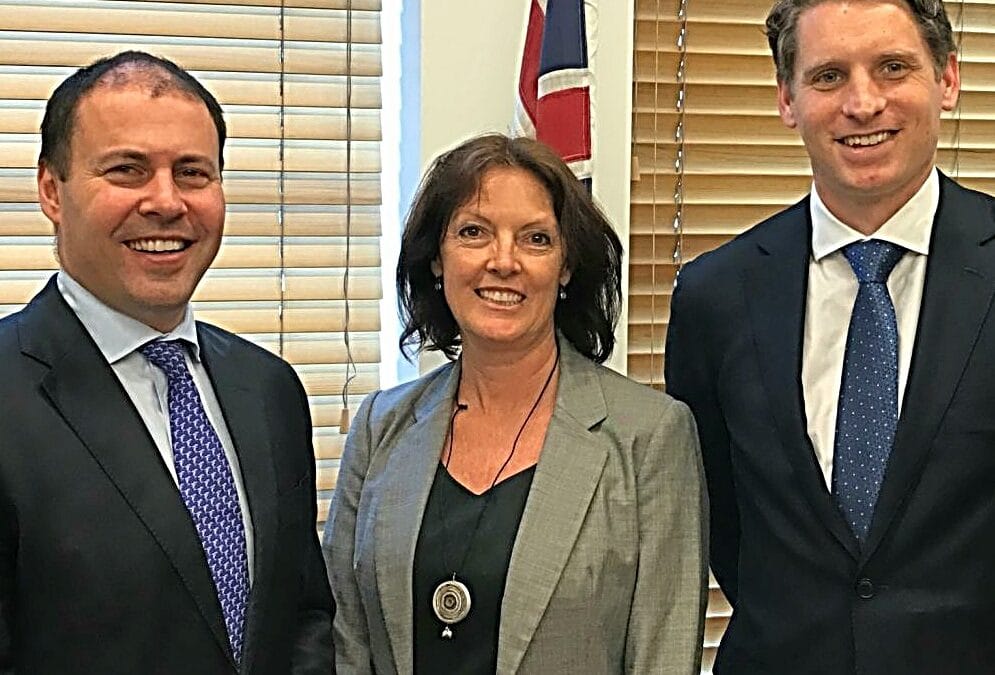 NRM CEO's from across Australia came together in Canberra last week to share learnings from across the country and consider the future for the National Landcare Program beyond 2018.
The move comes following the success of the national program.  Funding for natural resource management (NRM) via the 56 NRM regions across Australia enables Regions to support local communities to deliver local solutions.
CEO Jane O'Malley said the meetings with influential decision makers, including Minister for Environment and Energy, Josh Frydenderg, aimed to ensure future National Programs for NRM will continue to provide flexibility for on-ground works and building community capabilities via regional delivery.
"The National Landcare Program has achieved excellent on-ground results, supporting landcare groups, farmers and communities to improve productivity and environmental outcomes.  Its survival beyond 2018 is critical to the Peel-Harvey's ecological health," Ms O'Malley said.
The meeting with Minister Frydenberg was hosted by Member for Canning Andrew Hastie who supports the need for NRM in local communities.
"It was a pleasure to host the Peel Harvey Catchment Council in Canberra to support the National Landcare Programme and highlight the importance of grassroots organisations providing local environmental solutions," Mr Hastie said.
Other meetings included discussions with the Threatened Species Commissioner, Gregory Andrews on biodiversity priorities, and advisers to the Minister of Environment and Energy on the Perth and Peel Strategic Assessment.
Speaking after the meetings, PHCC CEO Jane O'Malley noted the importance of tailoring the NLP program to meet regional needs, as identified by our community and, backed by science and knowledge based approaches.
"We are actively advocating on behalf of our community to reverse the decline of our Estuary and rivers.  Working with our governments at the state and federal level is so important to achieve real outcomes at a local level" Ms O'Malley said.
Since being recognised as Australia's 55th Region in 2014, PHCC has increased its service to the community across its 1.2 million hectare patch, helping to deliver on-ground outcomes through vital funding.  For the PHCC NRM Strategy and funding opportunities visit www.peel-harvey.org.au.
ENDS
Media Contact:  Jane O'Malley, Chief Executive Officer, Peel-Harvey Catchment Council, Jane.Omalley@peel-harvey.org.au, (08) 6369 8800