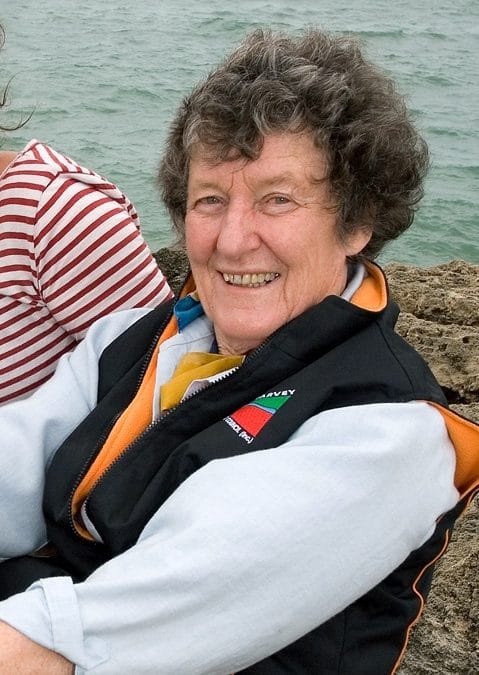 15 October 2015…At the Peel-Harvey Catchment Council's Annual General Meeting today, Chair Jan Star AM announced she would step down as Chair of the Peel-Harvey region's peak natural resource management body.
The Peel-Harvey Catchment Council (PHCC) was established in 2000, with Jan as its founding Chair. Among her many other roles, Ms Star has spent the past 15 years being a highly influential advocate for natural resource management in the Peel-Harvey. Jan's extensive list of achievements include an impressive 13 year campaign to see the Peel-Harvey recognised as an independent region. This has been realised and the Peel-Harvey Catchment is now the 55th NRM region in Australia.
Jan also instigated the Ramsar Management Plan to protect the Peel-Yalgorup's Ramsar-listed natural heritage. This initiative has been recognised this month as a finalist in the longest run environmental awards in Australia; the prestigious Banksia Foundation's national Sustainability Awards.
Jan, who was made a Member of the Order of Australia in 2002, has a long history in local government with Serpentine Jarrahdale Shire/WALGA, working in areas of sustainability, climate change, environment, land use planning, agriculture, and regional development at local, state and national level. This involvement in the local LCDC and SJ Landcare Centre led to working in natural resource management (NRM), the NHT Joint Steering Committee and the South West Catchments Council. Besides NRM and biodiversity in particular, Jan has pursued a keen interest in best governance models for adaptive management.
Despite the changing of the guard, Jan plans to remain highly engaged with the Peel-Harvey Catchment Council as Deputy Chair and will continue to play a leading role in the Strategic Assessment for Perth and Peel.
"My time with the PHCC has been an exciting roller coaster of a ride. I have been extremely lucky in having highly capable Executive Officers (now CEO) in a row. The organisation has now reached a state of maturity where it is ready to spread its wings even more and cement the environment as the fundamental core of this region,' Jan said.
Mandurah MLA David Templeman said Ms Star had made an outstanding contribution to the Peel-Harvey Catchment Council and to leadership within the region.
"In the broader context, her local government expertise and knowledge of regional issues effecting the environment and her capacity to work collaboratively with all levels of government has been a real strength. Jan is highly respected by politicians of all persuasions and her focus on ensuring the needs of the catchment are represented has been exceptional," he said.
"In terms of her numerous achievements, which include keeping the needs of the catchment in front of successive state and federal environment ministers, her service to fellow organisations including the Swan River Trust have helped to enhance her advocacy for our region. Jan's legacy was the Peel-Harvey Catchment Council achieving the status of becoming the 55th Commonwealth Natural Resource Management Region in its own right. This was a crucial outcome for the future health of the catchment and our precious waterways. While Jan may be stepping down from her leading role, I look forward to her continued passionate advocacy both as Deputy Chair and as a member of our local community."
PHCC member Paddi Creevey refers to Jan as one of Australia's greatest living treasures. "She is so highly regarded nationally and her commitment to the Peel region over so many years in so many capacities has been such an asset for our community. Jan is a most effective leader because she is so inclusive. Her intelligent approach is evident in everything she does and she gains integrity by basing her decisions on the best evidence and science available. Because she has such credibility with everyone she is in contact with she has been able to forge such effective relationships. What an amazing contribution she has made – we are so lucky to have her!"
Former deputy chair, Andy Gulliver, was duly elected into the role of Chair at the AGM of the Peel-Harvey Catchment Council.
ENDS…
Contact: Jane O'Malley, Chief Executive Officer, Peel-Harvey Catchment Council, jane.omalley@peel-harvey.org.au , (08) 6369 880
Click here to view or print pdf …