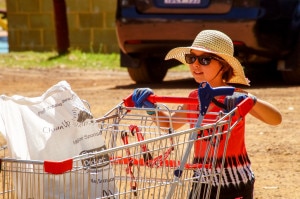 This March brings the second annual 'Clean Up Peel Waterways' month with a number of clean up events on offer for community members to be involved in. The clean-up month is an initiative of the Friends of Rivers, Peel and supported by the Peel-Harvey Catchment Council through funding from the Government's National Landcare Programme.  Events are held in conjunction with Clean Up Australia Day and is designed to increase community involvement in cleaning up our Peel Waterways and surrounds.
Barry Small of Friends of River, Peel said the clean-up month will see 19 groups participating, each holding individual events that focus on waterways and surrounds within their specific location.
"Increasing rubbish and litter dumped in the water or on foreshores, is putting the sustainability of the Peel Region waterways at risk.  The multiple clean ups held throughout the month provide us, as a community, with an opportunity to come together for a worthy cause, ultimately enhancing our environment," Mr Small said.
Events are focussed on the waterways feeding into the Peel-Harvey Estuary and will be held in a range of locations including Pinjarra, Falcon Bay, South Yunderup and Riverside Gardens.
For more information a full list of activities being held during Clean-Up Peel Waterways month, visit our events page at www.peel-harvey.org.au
ENDS
Media Contact:  Jane O'Malley, Chief Executive Officer, Peel-Harvey Catchment Council, Jane.Omalley@peel-harvey.org.au, (08) 6369 8800