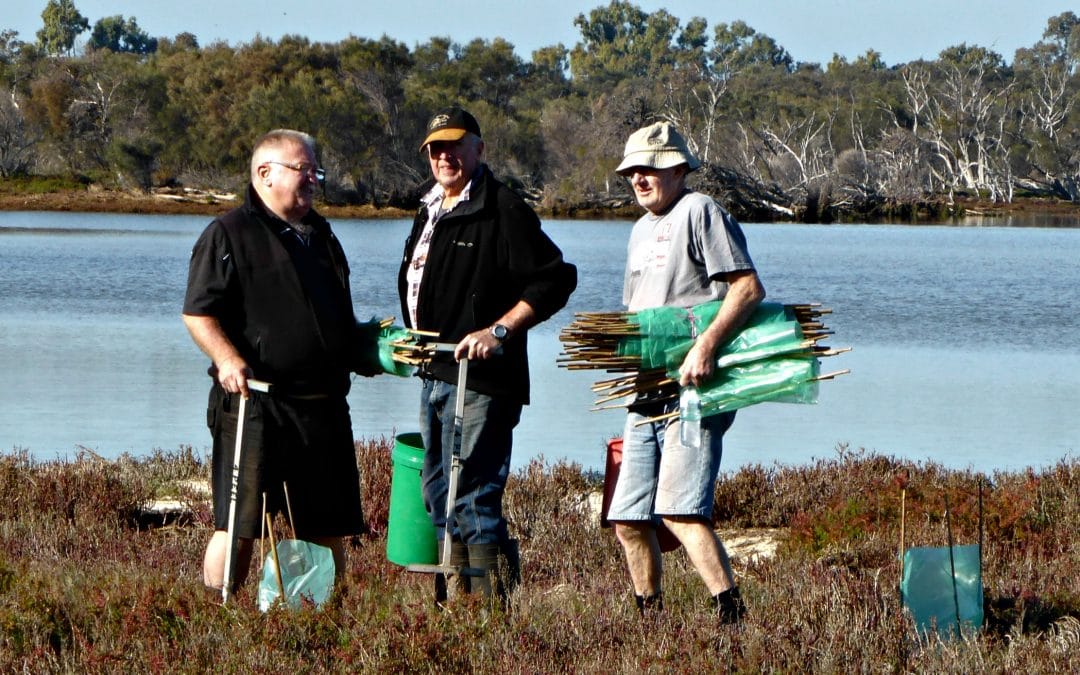 28 October 2015… The Peel-Harvey Catchment Council (PHCC) is pleased to announce their inaugural round of Community Environment Grants under the National Landcare Programme. Community groups and individuals can apply for up to $50,000 for on-ground works.
Projects must focus on on-ground activities that maintain or enhance threatened species habitat, threatened ecological communities, migratory species, regionally significant species habitat (or communities) or the ecological character of the Peel-Yalgorup Ramsar site.
Total funds of $150,000 are available across two levels of grants:
1. Up to $10,000 for projects to be completed by 30 September 2016.
2. $10,001-$50,000 for 1-3 year projects to be completed by 30 March 2018.
PHCC's Community Environment Grants are designed to support local communities to undertake projects that protect and enhance natural assets in accordance with the region's NRM strategy – Bindjareb Boodja Landscapes 2025 – and the Australian Government's National Landcare Program objectives.
Federal Member for Canning, Mr Andrew Hastie, encouraged community organisations to apply for funding.
"The Federal Government's Community Environmental Grants initiative is a great opportunity for local organisations to put their hand up for financial help to make their environmental project a reality. In the Peel-Harvey area we have some incredible natural assets that need protecting and funding through this program can make a real difference," Mr Hastie said.
Federal Member for O'Connor, Mr Rick Wilson, urged applicants to target priorities.
"By getting involved, community organisations, schools and individuals working in natural resource management can help ensure the grant programme is used to its maximum benefit, targeting local and regional priorities," Mr Wilson said.
Expressions of interest for the larger grants close 10:00am, Thursday 12 November. All applications are due by 12 noon, Monday 30 November. Guidelines are available on Peel-Harvey Catchment Council's website www.peel-harvey.org.au
This project is supported by the Peel-Harvey Catchment Council through funding from the Australian Government's National Landcare Programme.
ENDS
Media Contact: Jane O'Malley, Chief Executive Officer, Peel-Harvey Catchment Council, Jane.Omalley@peel-harvey.org.au , (08) 6369 8800