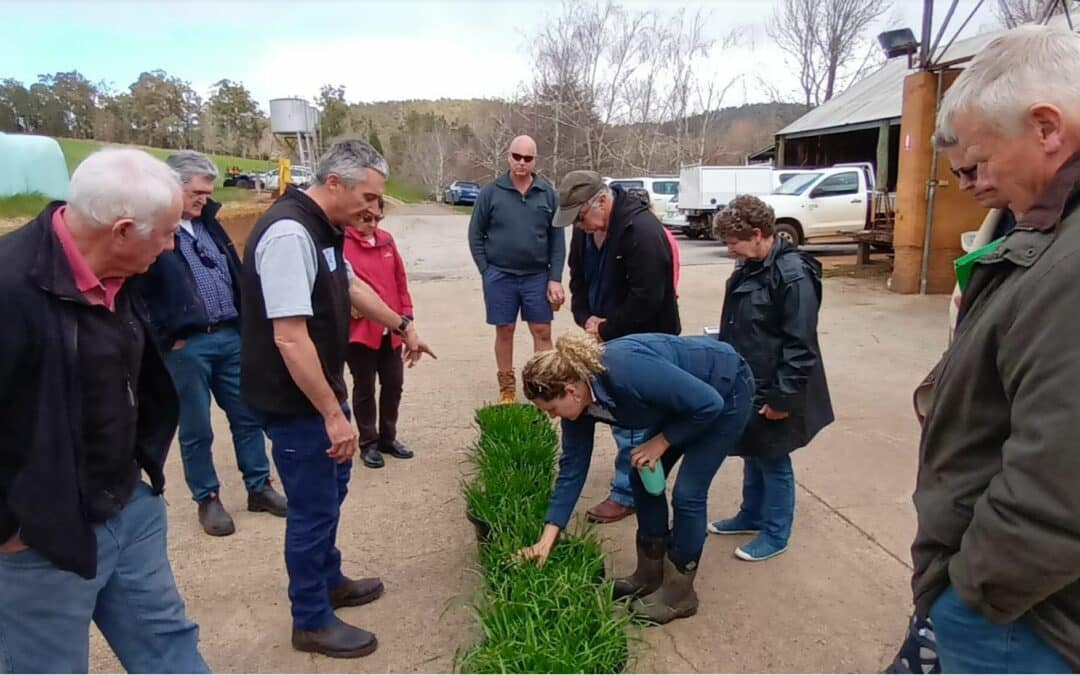 by Mick Davis
Hay, silage, storage and the cost of production were under the microscope in PHCC's September Grazing Matcher workshop at Bill Healy's property in Dwellingup. And now is the time having quality feed is important, with summer on the horizon.
Smart Cow consultant Dario Nandapi explained how starting with a quality product sets the benchmark for protein levels, with early cutting, managing drying time and compromising between bulk and quality all helps with creating a quality feed product to offer to their stock.
Testing feed is crucial for making informed feed decisions, so Dry Matter (DM), Moisture Content (%) Metabolisable Energy (ME), Crude Protein (CP), Neutral Digestible Protein (NDP) and Acid Digestible Protein (ADP) were discussed as a group. Understanding the differences and opportunities with different feed quality helps producers managing feed availability for their stock.
In practice though, the real challenge is balancing when to cut surplus feed in the paddock with the seasonal conditions that govern regrowth response.
"That's just the joy of farming" said Dario, who is delivering the training with Jeisane Accioly from Western Beef.
Examining the relationship between feed bulk, feed quality, seasonal conditions and the cost of production is a key aspect of the Grazing Matcher program, which is in its first year in the PHCC.
It wasn't all work though, with the group taking the opportunity to go for lunch in Dwellingup to talk about all the other things going on across the region. Everyone agreed that the program is well worth the effort and are looking forward to the next session.
If you want information on hay and silage quality testing, check out this link from Meat & Livestock Australia at https://www.mla.com.au/news-and-events/industry-news/archived/2016/what-do-silage-and-hay-test-figures-mean/
The Grazing Matcher Program is a joint initiative of Western Beef Association Inc and South West Catchments Council and is supported Meat & Livestock Australia's Profitable Grazing Systems program (PGS), Healthy Estuaries WA – a State Government Royalties for Regions Program, GeoCatch, Wilson Inlet Catchment Committee, Oyster Harbour Catchment Group and Peel-Harvey Catchment Council.