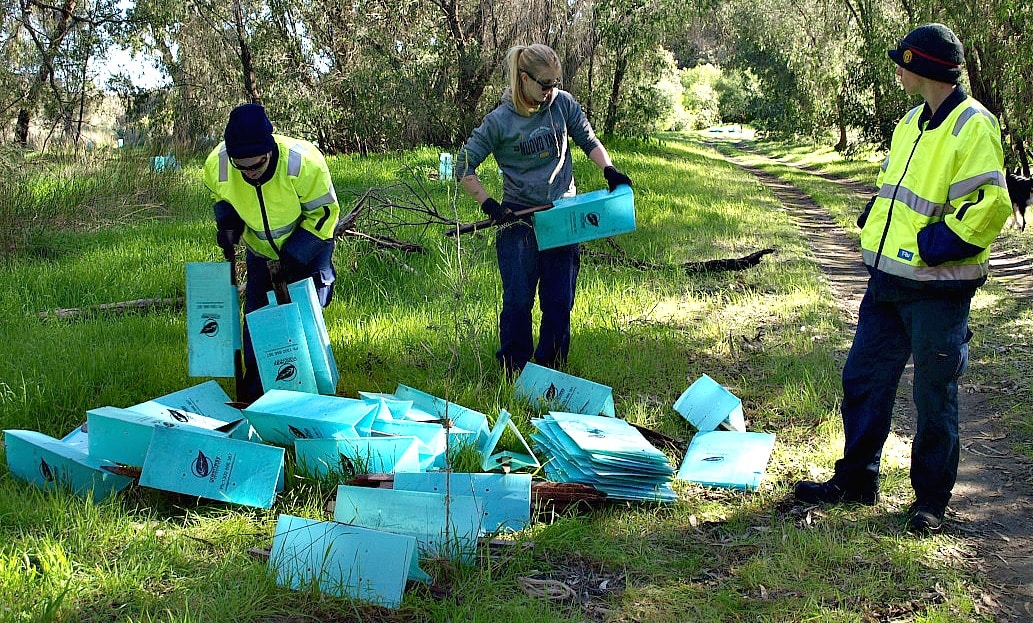 The Peel-Harvey Catchment Council's (PHCC) Green Army team have been helping protect the critically endangered Thrombolites at Lake Clifton.
Joining forces with the Lake Clifton Herron Landcare Group, the team recently planted 1,700 plants over three days on the Lake's eastern foreshore, home to the fragile Thrombolites.
Speaking about the importance of this environment, the PHCC's Chairman Andy Gulliver said "these living rocks date back 3,500 million years. They are the most primitive life form on earth and are found in only a handful of places on the planet. As custodians of these natural treasures, our community has an obligation to protect them."
"It is terrific to see our community working to improve the condition of foreshore vegetation" he said. Foreshore vegetation plays a key role in filtering nutrients and other pollutants from surface run-off and ground water – a major threat to the Thrombolites.
The revegetation work is part of an on-going project being run by the dedicated volunteers of the Lake Clifton Herron Landcare Group.
This successful tree planting event was the first undertaken by the newly formed Green Army team, with work continuing in the coming months. This project is supported by the PHCC, through funding from the Australian Government's National Landcare Programme.
ENDS
Media Contact: Jane O'Malley, Chief Executive Officer, Peel-Harvey Catchment Council, Jane.Omalley@peel-harvey.org.au, (08) 6369 8800