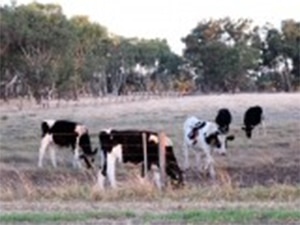 Regenerative Agriculture Landowner Grants
Status: closed
Closing Date: 21 April 2017
Amount: Up to $2500
Organisation: PHCC
The PHCC's project "Supporting Sustainable Agriculture in the Peel-Harvey" has recently supported the delivery of a series of sustainable farming workshops with a particular focus on regenerative agriculture. Building on the success of these workshops, the PHCC is offering landowners who attended these workshops the opportunity to apply for a Regenerative Agriculture Landowner Grant to undertake activities that help support farming practices that are sustainable and help to improve (regenerate) the landscape. The PHCC has engaged the SJ Food and Farm Alliance Inc. to assist with the delivery of the funding round.
Who can apply?
Landowner with more than 2ha of land within Swan Coastal Plain portion of the Peel-Harvey catchment. Note that it is the applicant's responsibility to ensure all proper approvals are in place before preparing an application. This may be particularly relevant to smaller landholders in semi-rural type developments, where an approval is necessary for rural type pursuits.
The Grant objectives and priorities, and examples of what we will be considered for funding are provided below.
This is a competitive grant round with a total funding allocation of $35,000. Grants of up to $2,500 are available. Please refer to the information below for more details.
Please click here for the guidelines and application form.
If after reading the guidelines you have any queries or require assistance, please contact Ellen Walker, on 0438 554 421 or email ellen@sjfoodandfarmalliance.com.au.
The grants are supported by PHCC through funding from the Australian Government's National Landcare Programme.