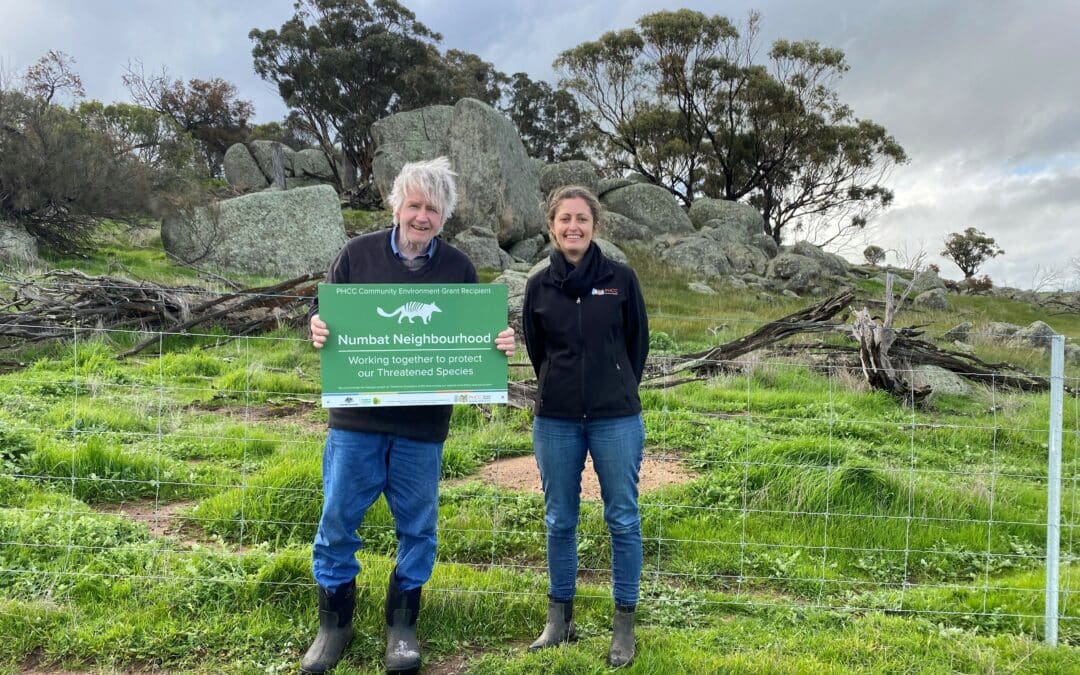 by Christine Townsend
Landholders near Dryandra Woodland have been very busy completing fencing and revegetation projects to protect and enhance habitat for threatened species.
These landholders received Numbat Neighbourhood Community Environment Grants to fund the material costs of these projects. This year a massive 108 ha of on-farm habitat has been protected with 9km of fencing and 5 hectares of revegetation completed.
These areas include Eucalypt Woodlands of the Western Wheatbelt, classed as a Threatened Ecological Community, that provide vital habitat for many unique plants and animals. Chuditch, numbats and red-tailed phasogales rely on these patches of woodland to provide important ecological linkages through agricultural land.
Protecting the bushland also provides benefits to on-farm productivity by helping to moderate the local climate and reducing salinity and erosion problems. Birds that live in the bushland also help to control pests that may attack crops and woodland insects help with pollination.
Thank you to all the landholders who have done their bit to protect and enhance habitat for native fauna.
This project is delivered by the Peel Harvey Catchment Council through funding from the Australian Government's National Landcare Program.