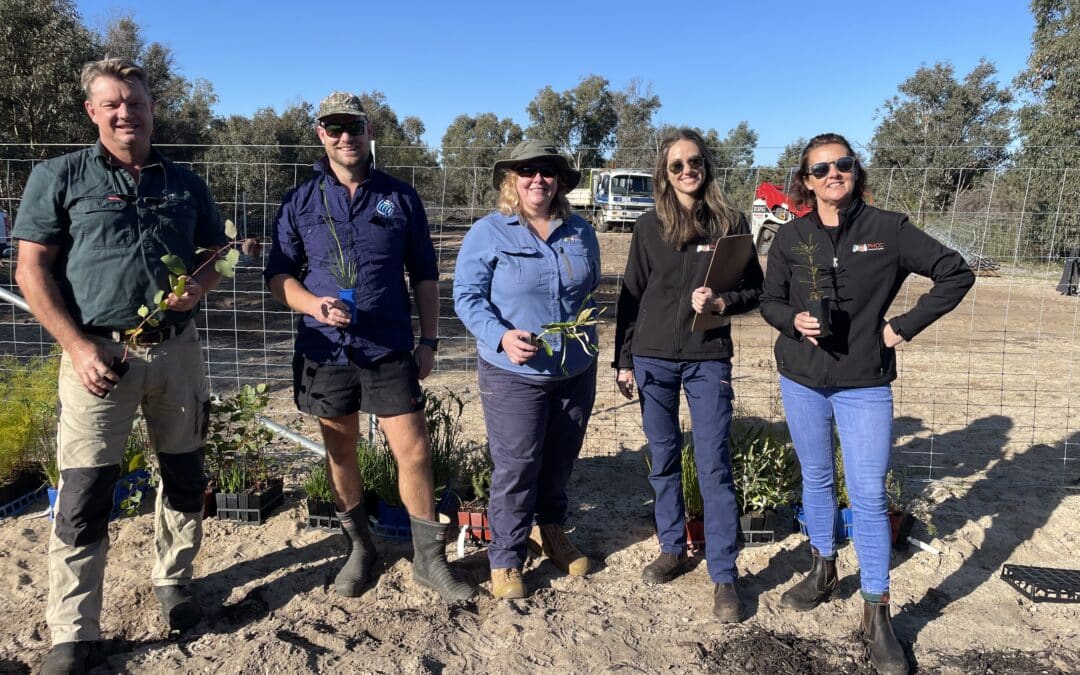 by Jesse Rowley
The Karu Bilya restoration project, named after the late Karl Karu, an expert in wetland ecology, and the noongar word for river. This is a place where communities have come together to restore areas that have become degraded overtime to help improve the health and biodiversity of the Serpentine River, surrounding wetlands and Banksia Woodland.
The Karu Bilya restoration project site encompasses a variety of differing landscapes including patches of Banksia Woodland, wetlands that hold a high conservation value and the Serpentine River. Neighbouring this area is the constructed Anstey Wetlands which was designed and created by the late Karl Karu who was an expert in wetland ecology and wetland management. The project reference of 'Karu Bilya Restoration' is a hybrid name derived from Karl Karu's last name and the noongar language word for river (Bilya).
Identified through PHCC's Waangaamaap Bilya Serpentine River Action Plan (RAP), the Karu Bilya restoration project site was listed as a priority area to undertake on-ground actions. This was due to this corridor of the Serpentine River being subject to a range of illegal outdoor activity including four-wheel-driving that has resulted in severe degradation and fragmentation of the river and surrounding wetlands and bushland. Following the recommendations from the RAP, in 2020 PHCC's waterways and land conservation teams worked collaboratively to undertake weed control, planting of almost 11,000 native seedlings and installationof 860 metres of fencing around a wetland that holds high conservation value. Following the success of these works, in 2021 infill planting was performed to increase habitat for native species that frequently visit the area such as endangered black cockatoo species. However, in the summer of 2021, we saw a large patch of the planted vegetation unfortunately succumb to the heat of the consecutive 40 degree Celsius days. More recently, in 2022 PHCC teams collaborated further using adaptive management tools to deliver this year's major restoration achievements, Implementation of the works was made possible through funding from the Australian Governments National Landcare Program and the Alcoa Foundation's 'Three Rivers One Estuary Initiative'.
Working together with GP Forestry, SWS Rural Fencing Services and the Bindjareb Noongar community, the Karu Bilya project restoration site has undergone extensive change to result in good quality environmental outcomes. Almost 3,000 native seedlings have been planted in strategic locations. Mulch and soil conditioner products were utilised to give the seedlings an extra boost going into the hotter months of the year. Fencing has also been installed around two of the planting areas to discourage illegal access, heavy kangaroo grazing and to encourage natural regeneration. These activities have continued to build on previous restoration successes achieved in the past two years. With regular maintenance including watering over summer and the management of weed species, this restoration project is on target to be more successful than previous works. To measure the effectiveness of these restoration efforts, a number of vegetation surveys as well as in-stream assessments will be conducted overtime. This project is a true demonstration of how important collaboration is in achieving restoration success in natural resource management.
This project is supported by the Peel-Harvey Catchment Council through funding from the Alcoa Foundation's 'Three Rivers One Estuary Initiative' and the Australian Governments National Landcare Program.