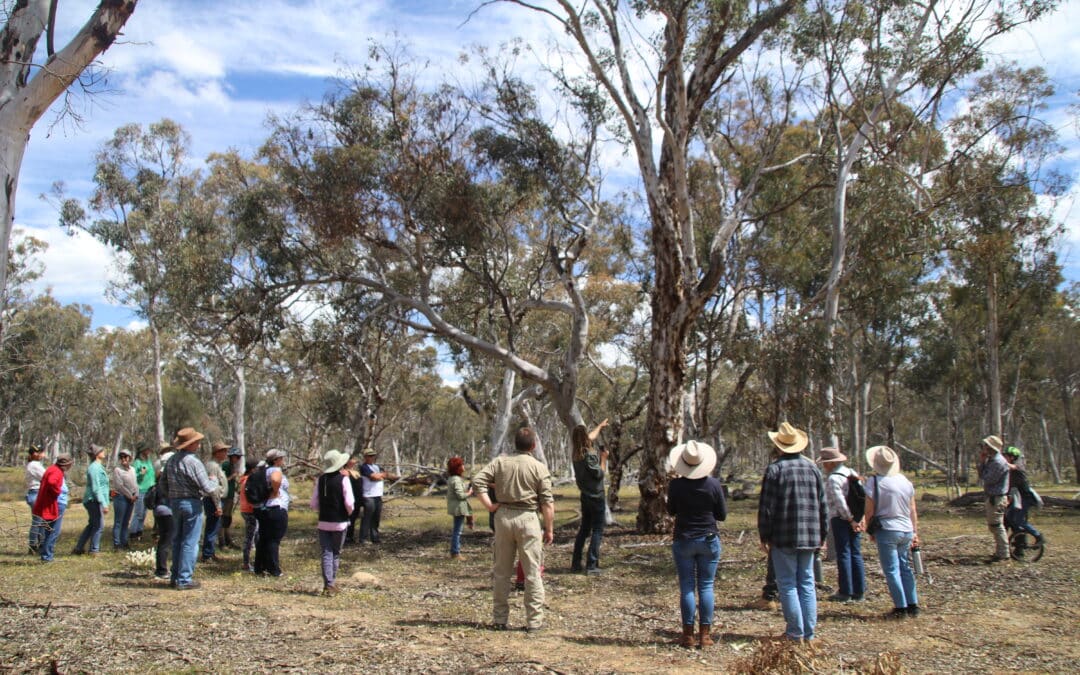 Dryandra Woodland National Park was the perfect location for our recent Woodlands for Wildlife Workshop where Simon Cherriman presented to 29 interested local landholders and community members.
Simon Cherriman, author of Hollowed Out, spoke about tree hollows, habitat loss and how nest-boxes can help wildlife in south-west Australia. We had a guided nature walk through the woodland to learn how to identify tree hollows and look for animal traces, some of the old wandoo tree that we saw were like hotels for multiple bird species. We finished up the afternoon with a nest box building and installation demonstration from Simon, using re-used and recycled materials. We gave away a copy of Simon's book Hollowed Out, a medium mammal nest box and a numbat pin as door prizes.  
Through the Numbat Neighbourhood Project landholders surrounding Dryandra have protected 623 ha of on farm habitat through 45km of fencing. The Woodlands for Wildlife workshop helped raise awareness of how landholders can further enhance these woodlands by installing nest boxes and retaining fallen hollow logs.
If you would like to learn more about Simon's Re-cyc-ology project and order a copy of Hollowed Out or a nest box you can visit the website http://www.re-cyc-ology.com.au/
This project is supported by the Peel-Harvey Catchment Council's Numbat Neighbourhood Project through funding from the Australian Government's National Landcare Program