Saturday 8th - Sunday 9th October 2022
The Wetlands Weekender is on again and we have a program packed full of fun activities for the whole family. There will be exciting wetlands tours, a foreshore festival featuring kids activities, markets, entertainment and a citizen science foreshore clean-up.
SATURDAY
9:30am to 11:30am  
Nature Photography Workshop – Basics for beginners
Creery Wetland Nature Reserve, Dudley Park
Venture into the great outdoors to discover the photography basics along with tips and tricks for snapping wetland landscapes, with Sharon Meredith Photography.
Tickets $15: https://www.eventbrite.com.au/e/nature-photography-workshop-basics-for-beginners-tickets-400533836487
12:30pm to 2:30pm
Nature Photography for kids
Creery Wetland Nature Reserve, Dudley Park
Kids venture into the great outdoors to discover the photography basics, such as how to best compose photographs and tips and tricks for snapping stunning landscapes. 
Tickets $15: https://www.eventbrite.com.au/e/nature-photography-for-kids-tickets-400539814367
3pm to 6:30pm
Estuary Cruise, Cultural Experience, Bird Watching and Wetlands Wander
Departing from the jetty outside Mandurah Performing Arts Centre, Mandurah
Tickets $50 each:  https://sea-west.rezdy.com/344345/wetlands-weekender-cruise
What better way to spend a Saturday afternoon than out exploring nature! Enjoy a boat tour along the Peel-Harvey Estuary with expert tour guides who will share with you stories about the abundant wildlife and wetland environment. Attendees will experience this internationally significant wetland area from the water before docking at Len Howard Conservation Park to explore the park on foot with local Noongar Representative George Walley (Mandjoogoordap Dreaming) and local Zoologist Sarah Way (Ways to Nature) . 
Food and refeshments included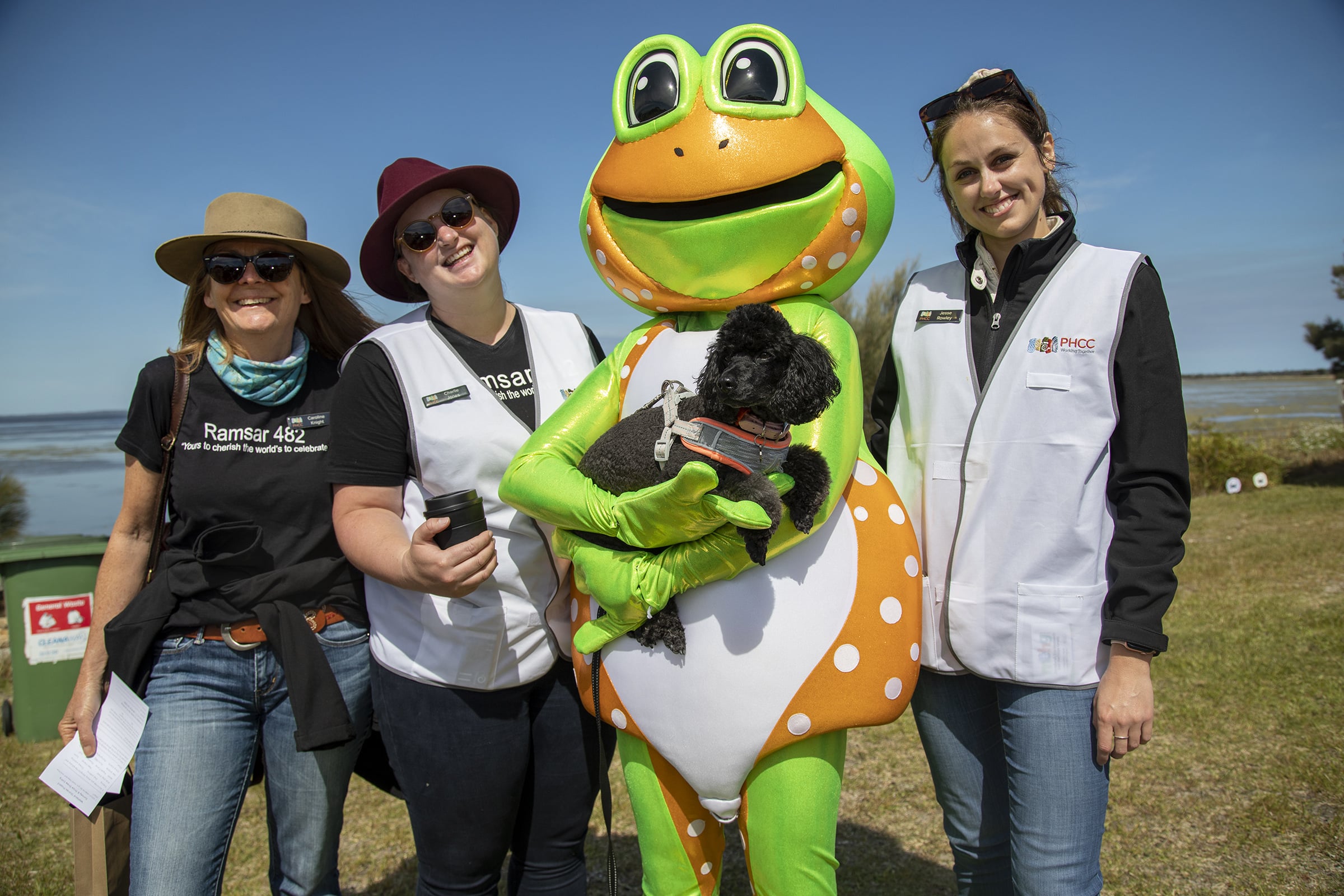 SUNDAY
8.30am – 12.30pm
Wonders of our Wetlands
Coodanup Foreshore, Peel Parade, Coodanup (nearest cross street Beacham St)
Coodanup Foreshore comes alive with FREE, family friendly events! 
8.30am – 12.30pm – Markets and Entertainment
Enjoy activities to engage curious minds of all ages, browse a selection of vibrant market stalls with quality local arts and produce. Enjoy live music throughout the morning and grab a coffee or a tasty lunch from a selection of food vans. 

_______________
8.30am – 10.30am – Dogs Breakfast
Come down to Peel Parade in Coodanup for a FREE, fur filled morning and learn how you and your dog can enjoy local walks around the wetlands whilst protecting local wildlife. City of Mandurah Rangers and special guests from BirdLife WA will discuss how dog owners can help protect our local shorebirds. Enjoy a free breakfast for you and your pooch, as well as a doggy bag of treats to take home! Breakfast supplied for attendees bacon and egg or egg roll, how Pawsome is that?!
_______________
9am – 11pm – Pave the Way
Join us to clean up the Coodanup Foreshore and conduct a citizen science litter audit! This annual event is all about welcoming migratory birds back to the Peel-Yalgorup System, where they will stay for the summer before returning to the northern hemisphere to breed. The event has been running since 2014 and was inspired by David Rennie, an award-winning local photographer, aiming to raise awareness about migratory shorebirds and the importance of looking after our environment for them.

Gloves and bags will be provided. Please ensure you bring along your reusable water bottle, hat, sunscreen and sturdy walking shoes
A lunch token will be provided to all participants, for the food van of their choice.