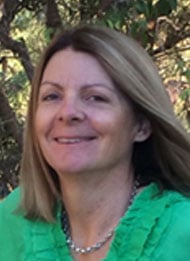 Caroline Knight
Chairman
Caroline currently chairs the Mandurah Environmental Advisory Group, is the City's representative on the Peron Naturaliste Partnership and has recently been elected to the National Sea Change Taskforce Committee. Caroline is currently studying Law part-time at Murdoch University. Having lived in Mandurah for over 20 years Caroline is passionate about the retention of biodiversity. She has been involved in a number of environmental and community groups.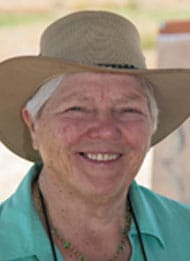 Paddi Creevey OAM
Secretary
Paddi is a resident of Dawesville and was a Councillor for the City of Mandurah from 1994 until being elected Mayor in 2005, an office she held until her retirement in 2014. During her long period of service to Local Government Paddi served on a number of Boards and Committees including the Peel Region Scheme Planning Committee, Local Government Advisory Board, Ministerial Working Group for Greater Participation of Women in Local Government, Peel Inlet Management Council and Peel Development Commission. Paddi has served on the Federal Government`s Coast and Climate Change Council and the Expert Group on Australia`s Preparedness for Adaptation to Climate Change. She has been awarded the Centenary Medal, the Order of Australia Medal in the General Division of the Queen's Birthday 2010 Honours List and was inducted into the inaugural WA Women's Hall of Fame in 2011. Paddi is currently Chair of RDA Peel, Challenger Institute of Technology and is involved in a number of community groups, including being the Chair of West Aus Crisis and Welfare, Community Solutions Inc. and Peel Community Development Group. Paddi is committed to the Peel region and its sustainable natural resource management.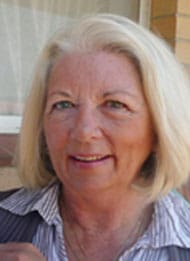 Marilyn Gray
Treasurer
Marilyn has been active in community-based natural resource management organisations in the Peel region since 1993 when she was appointed to membership of the Peel Inlet Management Authority, a position she has continued as a community member of the Peel Inlet Advisory Committee. Marilyn was a member of the steering committee which oversaw the foundation of the Peel-Harvey Catchment Council in 2000, and has held the position of Treasurer since then. An educator for over 35 years, Marilyn lives in Falcon and currently works as a senior administrator at a government secondary school in Mandurah.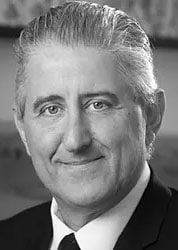 Peter Zurzolo
Community Member
Peter is currently the COO of CRC TiME and was previously the inaugural CEO of the Western Australian Biodiversity Science Institute. Prior to this appointment he was the CEO for the Future Farm Industries Co-operative Research Centre. He has spent much of his career involved in agriculture with specific involvement in commercialisation and management. Previously, Peter was CEO and Executive Director of Interflour Vietnam and has held several Board and senior management positions.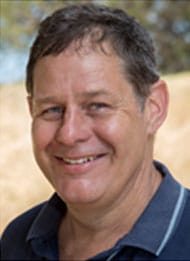 Bob Pond
Executive Committee
A Canadian transplant, Bob has lived in Australia for 20 years. He studied environmental management at the University of South Australia and James Cook University in Townsville. With water as a theme he has worked as a fisheries research technician, a pool man, a coastal park ranger, and as a catchment manager. Moving to the Peel Region in 1999 as the district Manager of the then Water and Rivers Commission, Bob has been involved in estuary and river monitoring, catchment management activities, impact assessment and land use planning processes, and licensing of in water activities such as dredging, Bob is currently employed by the Department of Water as the Coordinator of the Peel Waterways Centre in Mandurah.