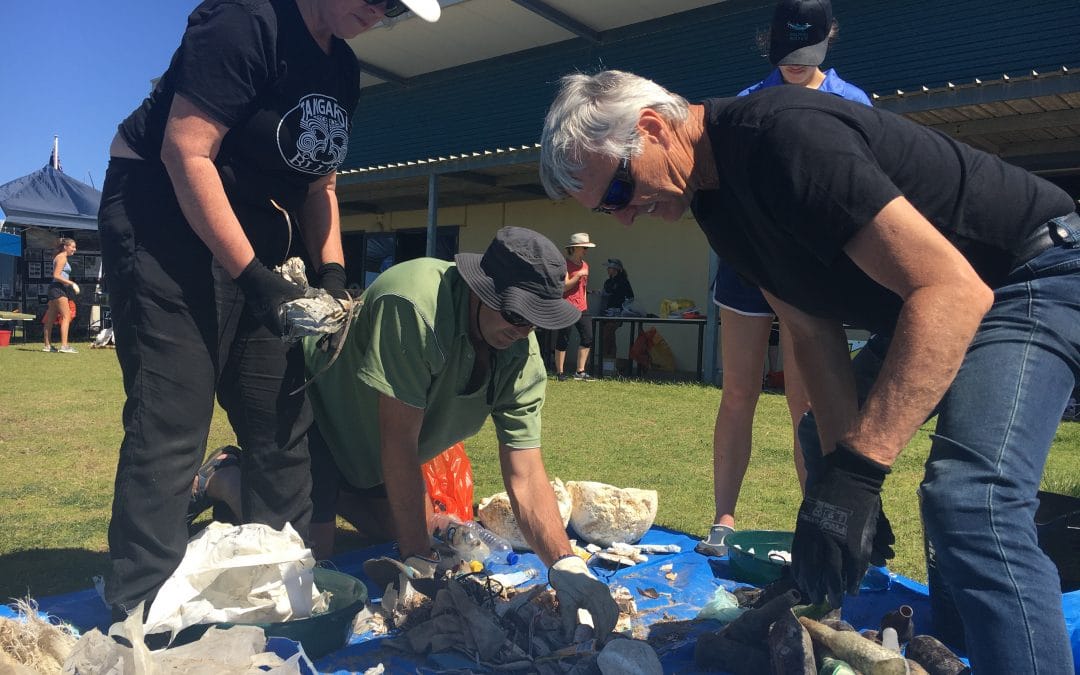 As part of the Department of Biodiversity, Conservation and Attractions (DBCA) Reel it in with Tangaroa Blue clean-up event, more than 200 dedicated volunteers, including a team of scuba divers, came together to help clean-up our rivers and estuary to commemorate 18 month old dolphin calf Luca who sadly died from becoming entangled in fishing line not once, but three times.
A total of 635kg of rubbish was removed from our foreshores and waterways mostly comprising of cigarette butts, fishing tackle and glass bottles. As the event formed part of Tangaroa Blue's beach clean-up weekend for 2019, details of the rubbish collected will be uploaded to the Australian Marine Debris Database which will go towards helping inform and prioritise actions for the future. For more information, please see here: http://amdi.tangaroablue.org/
A variety of stalls were also present at the event to showcase and provide vital information to community members about the importance of good catchment management practices in maintaining the health of our valuable waterways.
This event would not have been possible without the ongoing dedication from our community champions Estuary Guardians Mandurah, John Tonkin College and Coastal Waste Warriors.
This project is supported by the Peel-Harvey Catchment Council through funding from the Alcoa Foundation's Three Rivers, One Estuary Initiative.