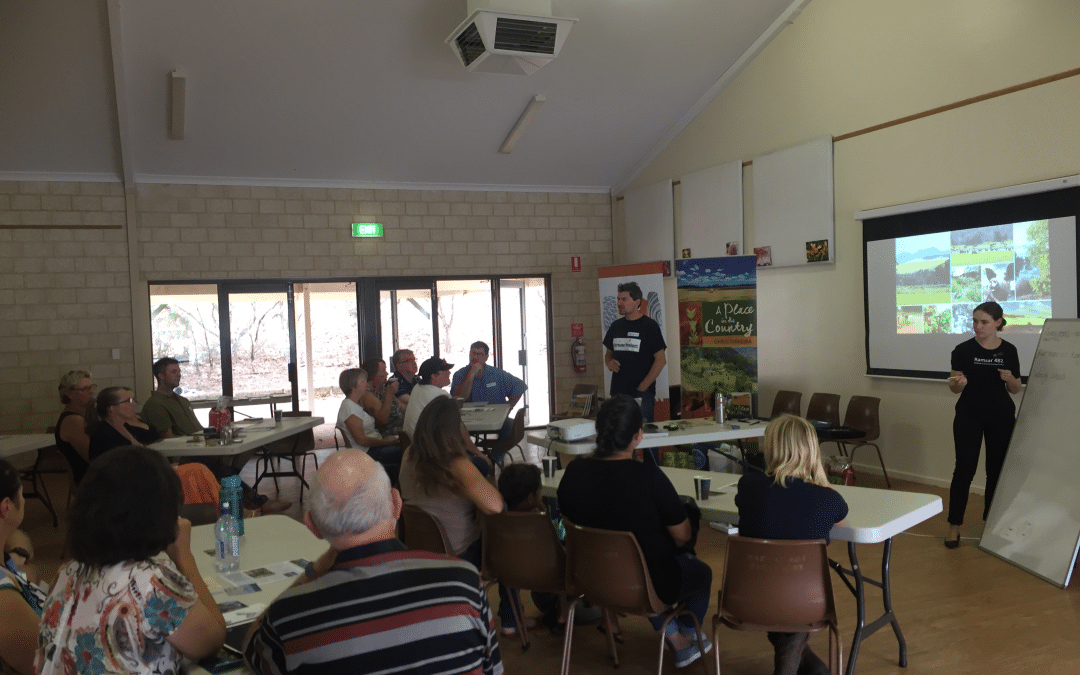 PHCC recently hosted a Heavenly Hectares Workshop for 27 members of the Lake Clifton Community in partnership with the team from the award winning Forever Project. The event covered a wide range of issues faced by property owners, including water repellent soil, fire management, and native animal grazing, with a wide range of management activities and solutions discussed. While providing many useful tips and tricks for effective, sustainable property management, the event highlighted the link between activities undertaken (or not undertaken) on properties and their effects on surrounding natural areas and environments.
Landholders in Lake Clifton are situated between the Yalgorup National Park, Peel-Harvey Estuary and the lower reaches of the Harvey River. These internationally significant natural areas host a diverse range of plant and animal species, including the iconic Black Cockatoos and Western Ringtail Possum. Lake Clifton itself is home to the largest Thrombolite reef in the Southern Hemisphere, reaching 6 km long and estimated to be over 2000 years old.

Unchecked weed infestations on private properties can easily spread into natural bushland areas, along with escapee garden plants. These species compete with the native plants that our local fauna depend on for food, habitat and shelter. Herbicides and fertilisers applied incorrectly or too frequently can run off into waterways in high rainfall events or seep into groundwater, affecting the quality of one of our most valued and highly depended upon natural asses, water.

Workshop attendees found the event gave them the encouragement and knowledge to tackle problem areas on their property or to modify their current management techniques to better benefit the vision for their property. All this fresh understanding and determination should create many more heavenly hectares around Lake Clifton for humans and wildlife alike.
This event was provided as part of PHCC's Lake Clifton Stewardship Project, supported by the City of Mandurah and Shire of Waroona with funding from our Ramsar project, supported by the Australian Government's National Landcare Program.