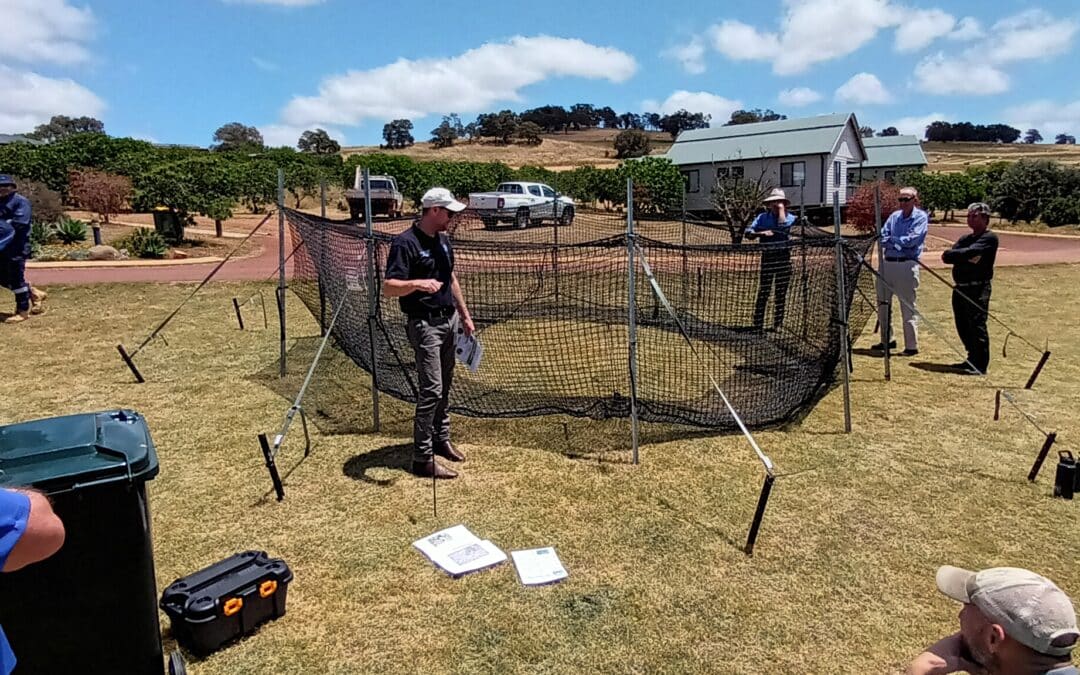 Feral pigs are a significant biosecurity risk to Australia and a coordinated approach to monitoring and controlling them in WA is needed if we want to reduce their impact. The Department of Biodiversity Conservation and Attractions (DBCA) organised a meeting in Bindoon to discuss what they are doing across the state to control feral pigs, and PHCC's Regional Agriculture Landcare Facilitator Mick Davis went along to learn what could be done in our region to protect it.
"Managing feral pigs ain't easy and requires a whole of community response using a variety of methods"
That's the message our Regional Agriculture Landcare Facilitator Mick Davis heard from DBCA Parks and Wildlife Service staff and Australia's National Feral Pig Management Coordinator in Bindoon last week, where feral pig managers and operators gathered to share their knowledge and experience.
Feral pigs threaten biodiversity values in farmland and bushland across all of Australia by rooting through the ground looking for food and are a major biosecurity issue (including potential spread of Foot & Mouth Disease) so controlling them is a critical issue for all land managers.
Across all control techniques the biggest message was to be patient and pre-feed, pre-feed, pre-feed! It is clear from current and past work that spending time attracting the most feral pigs in your area to your site is critical to achieving more than 60% – 80% control, which is essential due to their high reproductive capacity.
Current feral pig control methods available to farmers include:
Traditional baiting with 1080 (for small to larger mobs)
Baiting with Hoggone meSN (better for smaller mobs)
Cage trapping (using a Matlock or similar system)
Trapping with the 'Pig Brigg' system
Aerial shooting where conditions are suitable
Ground shooting (usually following other control)
If you want to control feral pigs on your property or in your area a good place to start is with the Department of Primary Industry and Regional Development online resource – https://www.agric.wa.gov.au/pest-mammals/feral-pigs
Landholders looking for support with feral pig control in Serpentine-Jarrahdale, Mandurah, Murray, Waroona and Harvey should contact the Peel Harvey Biosecurity Group. Landholders in the Hotham-Williams catchment looking for support to manage pigs on their property are encouraged to contact PHCC on 6369 8801 or admin@peel-harvey.org.au
The Regional Agriculture Landcare Facilitator is supported by the Peel-Harvey Catchment Council through funding from the Australian Government's National Landcare Program