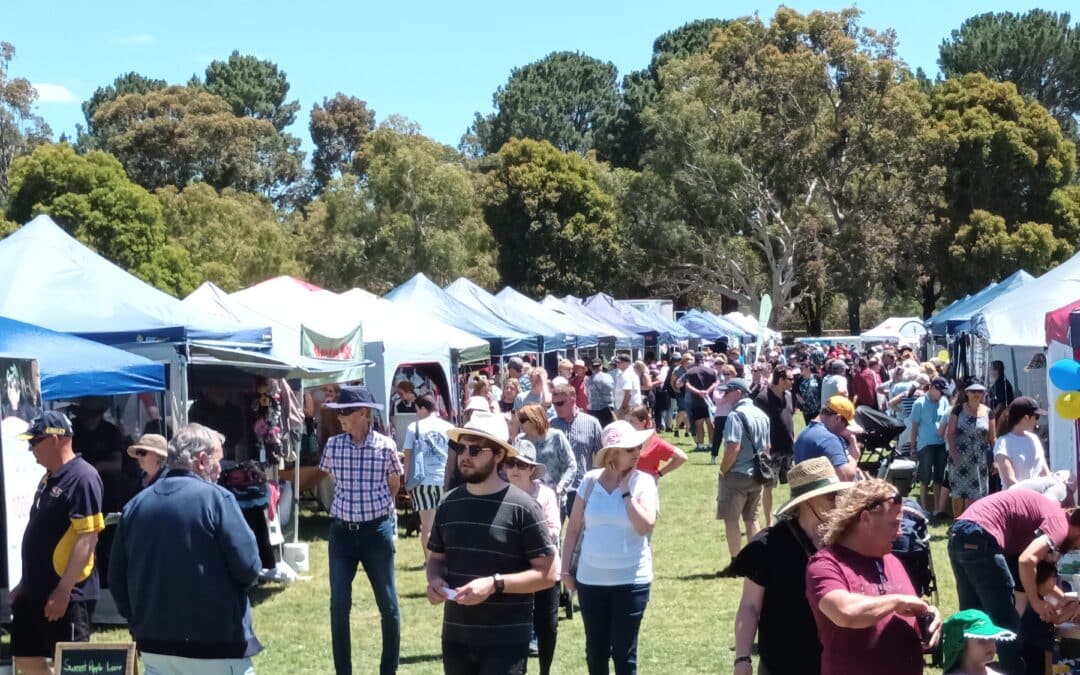 PHCC is proud to support our community celebrate the regions ability to produce food and create sustainable farms with the Serpentine Jarrahdale Food & Farm Alliances "2022 Food & Farm Fest". A packed line-up of competitions and lots entertainment gave people from far and wide a chance to experience the bountiful harvest the Serpentine Jarrahdale district has on offer.
The busy crowd were enjoying the beautiful sunshine while being treated to a host of horse riding, stock dogs, show animals (including sheep, goats, chicken, donkeys, alpaca's and more!) and agricultural produce like this fabulous looking Buddha's Hand lemon.
It was fabulous to see so many stall holders there as well, including the Landcare SJ team and the WA Forest Alliance team.
The Festival was a great change to demonstrate how healthy, resilient soils, pastures and produce are increasingly being supported by activities like composting, rotational grazing and responsible fertiliser use. SJ Food & Farm Alliance staff are regularly running information and workshop activities to increase the communities understanding of these issues, and the PHCC is proud to support them.
We'd like to congratulate the Serpentine Jarrahdale Food & Farm Alliance for putting on such a brilliant show. We love working with their team and look forward to continuing to support their work in the district!
This project is supported by Peel-Harvey Catchment Council's Greening Farms project through funding from the Australian Government's National Landcare Program.