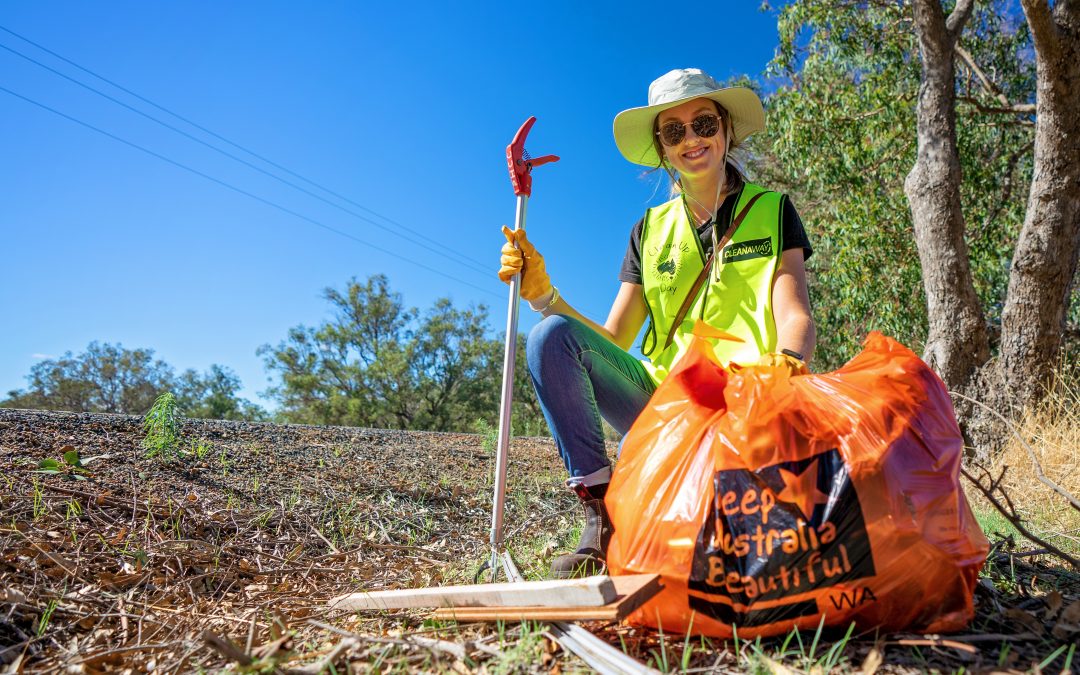 Date/Time
Date(s) - 31/03/2022
All Day
Categories

Litter in our catchment is one of the challenges for our waterways and the species that call them home, especially iconic species like our resident Indo-Pacific Bottlenose dolphins. Many dedicated community groups come together to clean up our waterways and catchment all year round, but especially in March around Clean Up Australia Day.
Friends of Rivers Peel, Mandurah Environment and Heritage Group and Peel-Harvey Catchment Council are calling on our community to help us clean up the Peel this month. Now in its sixth year, we are looking to make this years efforts in the annual Clean Up the Peel Month even bigger and better!
Big clean-up efforts like this are vital in order to help protect our environment and local wildlife, so come along and help us clean up this upcoming March. Numerous individuals and community groups from all over the Peel-Harvey catchment will be organising clean up events throughout the month that anyone can join! To join an existing Clean Up the Peel event this March please see the events section of our website or Facebook page, or visit www.cleanupaustraliaday.org.au/join-a-clean-up to find clean up events in your local area.
Whether you are a school, community group, family or group of friends you can get a clean-up event together in your local area during the month of March. Groups taking part within the Peel-Harvey Catchment will have assistance from PHCC and partners to promote their clean up event through social media, be sure to register online using this link: Clean Up the Peel 2022 Registration Survey (surveymonkey.com) .
If you are organising your own clean up, first register your group for the event via Clean Up Australia Day as soon as possible, who will provide equipment for your clean up and Public Liability insurance for your group. We recommend completing this as soon as possible to make sure your equipment arrives in time for your clean up event and to give you plenty of time to promote your event. For more information check out https://mehg.org.au/clean-up-the-peel/
This project is supported by the Peel Harvey Catchment Council through funding from the Australian Government's National Landcare Program