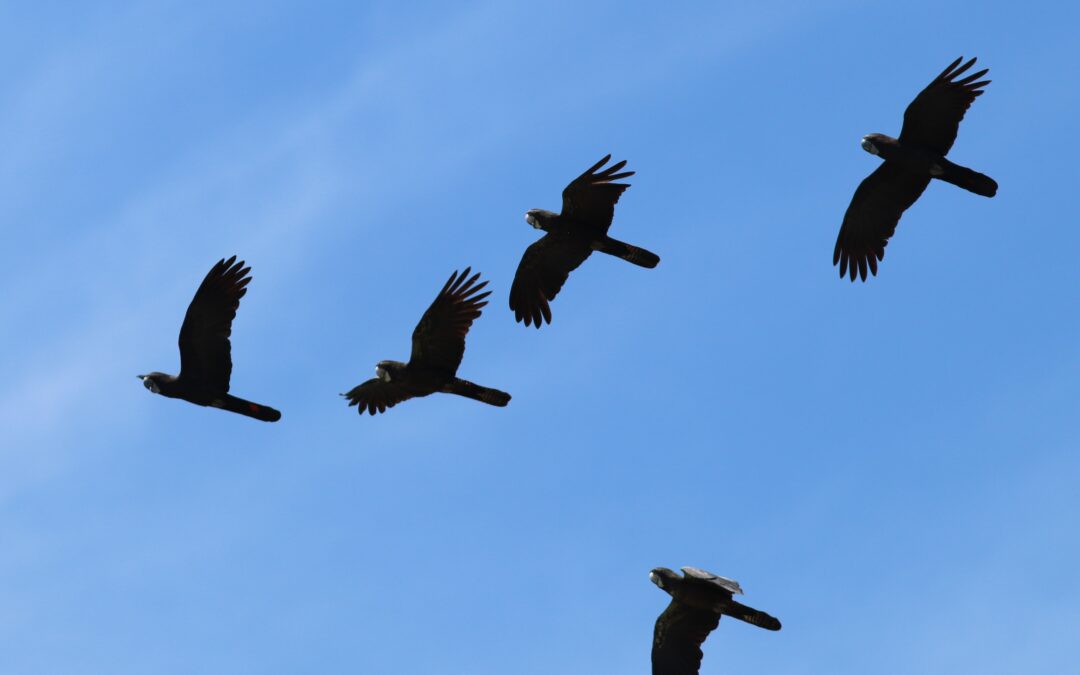 Date/Time
Date(s) - 28/02/2022
5:00 pm - 6:30 pm
Categories

Join PHCC and special guest Merryn Pryor from Birdlife Australia for an insightful presentation on Black Cockatoos.
Learn how to identify the 3 species, their behaviour, biology and nesting requirements.
Learn how to take part in the Great Cocky Count on Sunday April 3.
What is the Great Cocky Count?
The Great Cocky Count is a survey night for Black Cockatoos. On one night in autumn, volunteers monitor known roost sites and count black-cockatoos as they come in to their evening roosts. Records submitted from across the southwest provide a snapshot of black-cockatoo populations, and over time this has helped us quantify the changes in black-cockatoo numbers.
It's easy to participate and can be done close to home if there is a roost near you.
Workshop Details
When: Monday 28 February, 5pm – 6:30pm
Where: Boddington Community Resource Centre, Gallery Room
Supper provided
Registration for this workshop is FREE but essential. Register below
See flyer here: Flyer_Boddington_1
Bookings
Bookings are closed for this event.