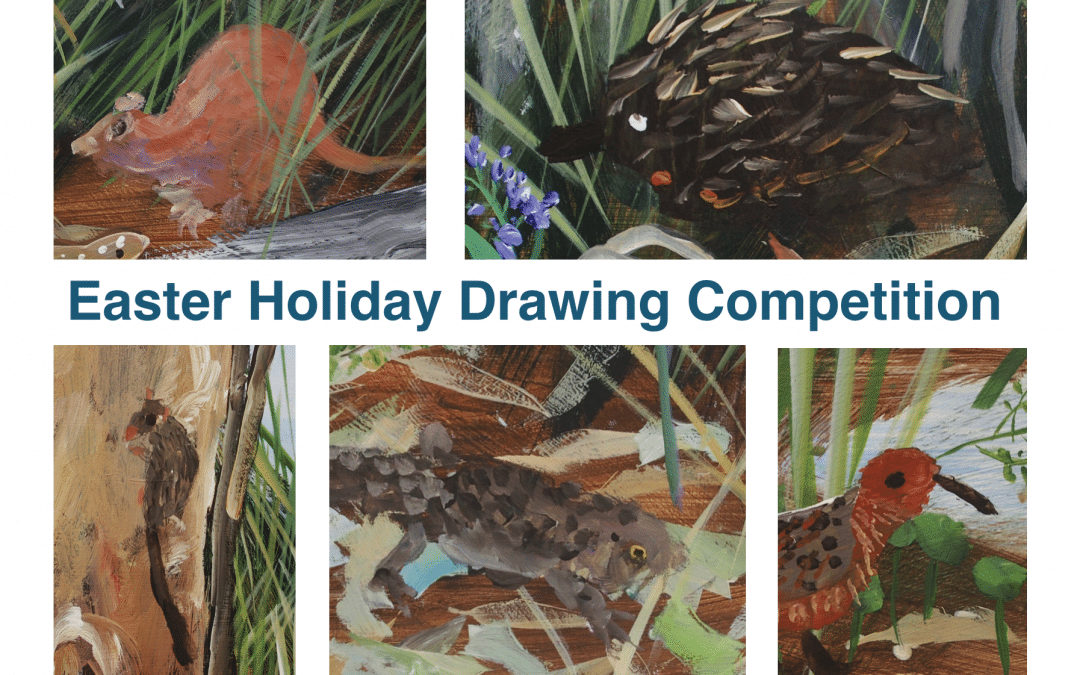 Date/Time
Date(s) - 08/04/2020 - 30/04/2020
9:00 am - 5:00 pm
Categories

The iconic Easter bunny is what many of us associate with Easter celebrations but why should the bunny get all the glory when we have so many amazing animals within our region.
This year, for Easter, PHCC is celebrating the biodiversity of the Peel Region by inviting you to create a drawing of your favourite native animal that lives within the Peel-Harvey Catchment. It could be a marsupial that lives in Dryandra like the Numbat, or maybe you'd like to draw a coastal bird like a Fairy Tern, or a wetland animal like an Oblong Turtle. There are so many to choose from!
The competition is open to all ages and prizes will be awarded for the following categories:
• Primary school students
• High school students
• Adults 18+
Each category will be rewarded with an Easter Hamper delivered to your door. Competition is open from the 8th of April and closes on the 30th of April.
Steps to follow:
1) Read the below terms and conditions before entering.
2) Create your drawing, it must be of a native animal that lives in the Peel-Harvey Catchment.
3) Photograph or scan your drawing.
4) Download and fill in the entry form. https://peel-harvey.org.au/wp-content/uploads/2020/04/Easter-Holiday-Drawing-Comp-Entry-Form.pdf
5) Email your drawing with your completed entry form to sharon.meredith@peel-harvey.org.au by 5 pm the 30th of April 2020.
By participating in this competition you also are raising awareness of the precious native wildlife we have in the Peel region and why it's important to protect them by conserving our natural areas.
Have fun and get drawing 🙂
Terms and conditions
Please read the following terms and conditions:
I. Only one entry per person will be accepted.
II. To be in the running for the prize:
• drawings must include a native animal that lives in the Peel-Harvey Catchment.
• you must live within the Peel-Harvey Catchment Area
• entries must be received along with a completed entry form by 5pm the 30th of April. Please send to sharon.meredith@peel-harvey.org.au
IV. Images of the competition entries will be posted on PHCC's social media.
V. PHCC will aim to contact the winners within a week after closing the date of the competition.
VI. The Peel Harvey Catchment Council (PHCC) reserves the right to use, reproduce and display the drawings for PHCC purposes without any further notification. PHCC will strive to acknowledge the artist wherever possible however in some circumstances it will not be possible to do so.
This project is supported by the Peel-Harvey Catchment Council through funding from the Australian Government's National Landcare Program