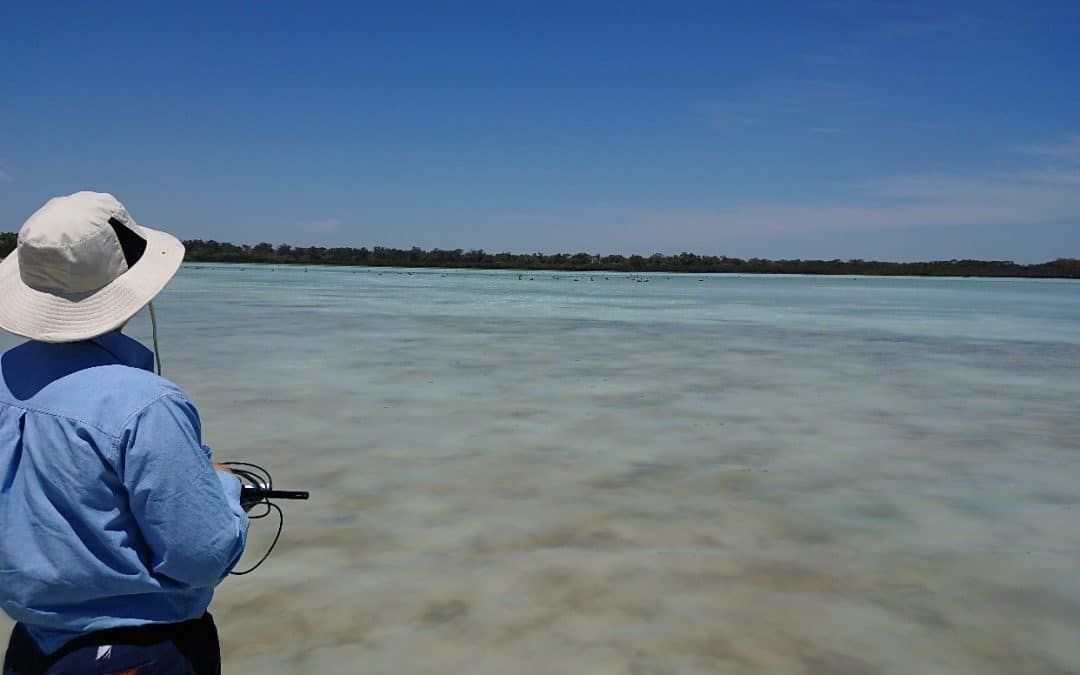 Recent studies have shown that the Yalgorup Lakes system can be divided into seventeen discrete waterbodies on the basis of water quality (WQ) characteristics.  
PHCC has just commenced a comprehensive program to assess WQ and other features of these wetlands at monthly intervals for at least the next three years.  This will help build up a detailed characterisation for each of these wetlands.  What's clear so far is that there's lots of variation and this biophysical diversity makes the system as a whole very valuable.  Myalup Lagoon (pictured here) lies at the southern extremity of Lake Preston and supported large numbers of Black Swans when assessed in November.  Separated from Lake Preston by a spit that measures only 60m in places, the Lagoon returned an Electrical Conductivity (EC)* reading of 23 mS/cm, while the adjacent southern portion of Lake Preston recorded 151 mS/cm. 
This important baseline work has been enabled through funding from the Australian Government's National Landcare Program.
* The salinity of water can be measured by assessing how well it conducts electricity.  The higher the EC reading, the saltier the water is.