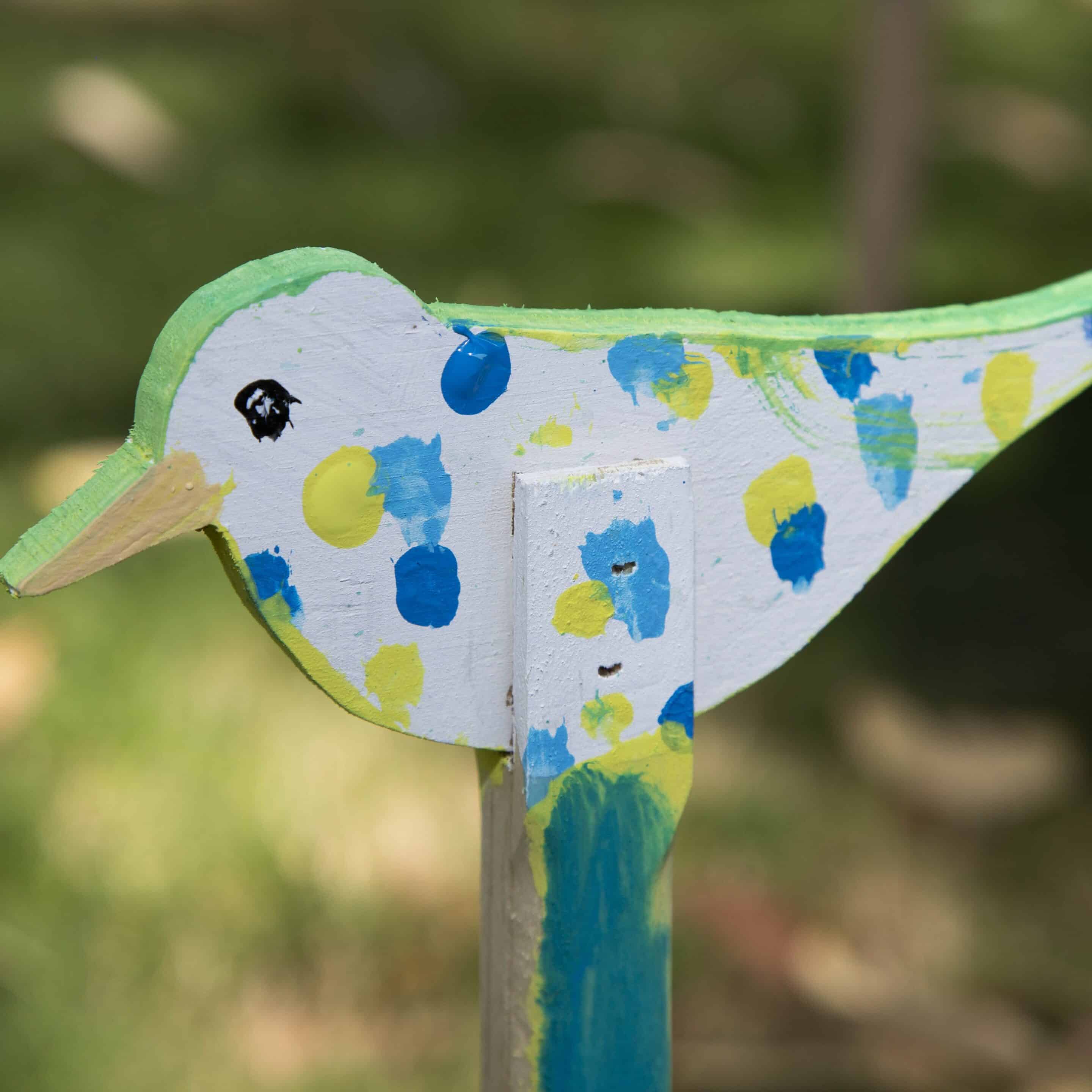 Race for the Red-necked Stint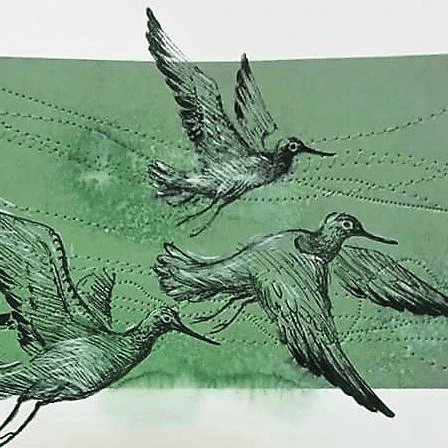 Overwintering and Flyway Exhibition Launch
Time: 9am – 12pm
Location: Mandurah Performing Arts Centre
Free Event
The Flock has landed in Mandurah! Be part of this fun activity and paint your own shorebird stencil and learn about our local shorebirds of our wetlands. We aim to paint 200 shorebirds on the Friday morning at the Mandurah Performing Arts Centre (MANPAC). The colourful flock will migrate to different locations over the festival weekend as a traveling art installation. Keep tabs on PHCC social media to watch where your painted shorebird migrates to.
The Flock activity was originally developed by Pukorokoroo Miranda Naturalists' Trust in New Zealand, to help raise awareness about the threats facing our migratory shorebirds. Here in Mandurah the local Men's Shed and the bushranger cadets from John Tonkin College have created 200 wooden stencils ready to be colourfully designed.
This activity is great for the kids, so bring your family along, paint a shorebird stencil and help raise awareness of how special our local shorebirds are.
No RSVP necessary
Time: From 9am
Location: Secret
Free Event
The race is on to find the lost Red-necked Stint, who has separated from the flock and is somewhere on the shores of the Peel-Yalgorup wetland.
Tune-in to 97.3 Coast FM between 9am and 12pm on Friday, Oct 11th and Saturday, October 12th and follow the clues to find the Red-necked Stint, an amazing migratory shorebird that travels from the Arctic Circle to visit our wetlands each year.
The first person to recover the Red-neck Stint and re-unite it with the flock will win a family pass on-board Mandurah Cruises Wetland Tour (Sun 13th) and $100 gift voucher for Flic's Kitchen.
No RSVP necessary
Time: 6.30pm – 8:30pm
Location: Mandurah Performing Arts Centre
Free Event
Join us for the launch of two exciting exhibitions, The Overwintering Project and The Flyway Print Exchange Exhibition, guided by the Overwintering coordinator and Melbourne-based artist, Kate Gorringe-Smith and local artist Annette Nykiel.
The Overwintering Project: Mapping Sanctuary is a printmaking art project about home, our unique environment, and the migratory shorebirds that spend the greatest part of their year on the shores of Australia and New Zealand. Work from local artists will feature in the exhibition among 200 prints from across Australia and New Zealand.  This unique print portfolio provides an in-depth personal response to our unique coastline and the sites (#Ramsar482) on which our migratory shorebirds depend.
The Flyway Print Exchange Exhibition showcases artworks from 20 artists from nine different countries along the East-Asian Australasian Flyway, the circuit traveled annually by Australia's migratory shorebirds between their breeding and non-breeding grounds. In 2014, each artwork was sent by post, unprotected, along the Flyway and back, echoing the birds' journey, adding the impression of migration and distance to the works and referencing the weathering of the migrating birds' plumage. The prints, both traveled and pristine will be exhibited together at Mandurah Performing Arts Centre.
The exhibitions run from 11 October – 24 November.
Have a sneak peak at the online gallery at the artwork that will be exhibited: https://www.theoverwinteringproject.com/print-portfolio-gallery.html
No RSVP necessary