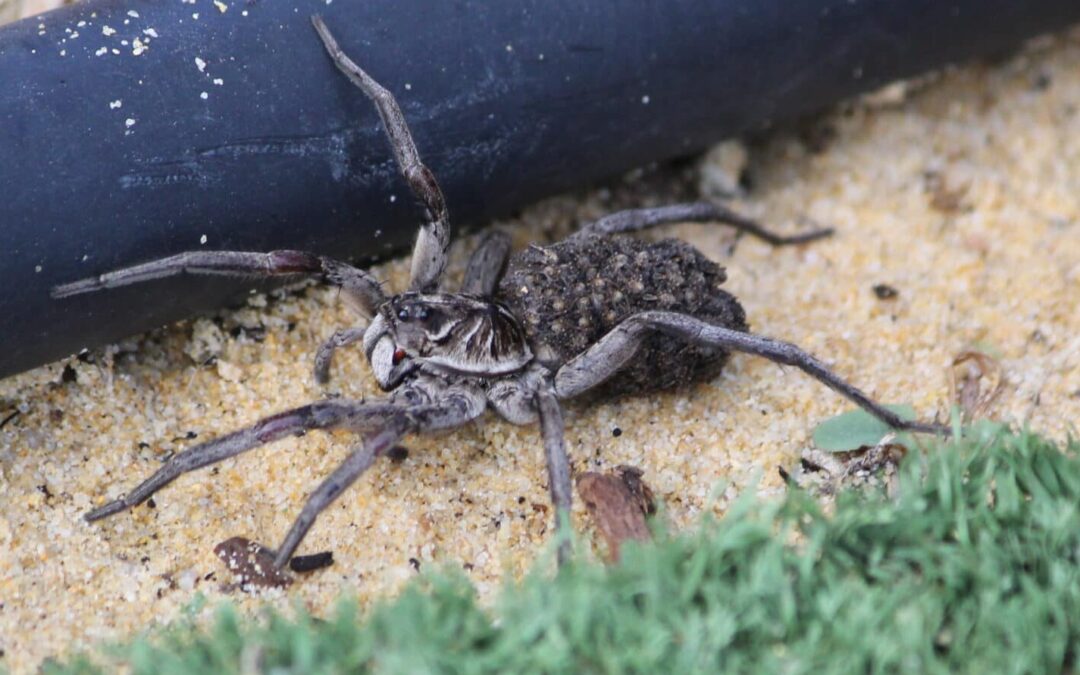 Arachnophobes beware! With the recent rain and warm weather, many critters are on the search for dry places to shelter, and female Wolf Spiders are no exception. Read More….
Autumn is a time of relief for us all with the warm weather making way for rain and cooler conditions. But for many insects, spiders and other small critters, it's a time to find a dry place to shelter before the coming winter.
Wolf Spiders like the one pictured are an important part of our natural and urban ecosystems, feeding on smaller insects like ants and beetles. They are also in-turn food for scorpions, birds and other native species like frogs, dunnarts and Phascogales.
As with most invertebrates they produce a high number of young, and this one is no exception. We counted the spiderlings on her back and came up with about 80!
It's worth resisting the bug spray or squishing these little critters around the house and garden, as they play a critical role in the ecosystem. Bolder people might try to relocate them back outside, which is always a fun exercise, but well worth it, in our opinion.