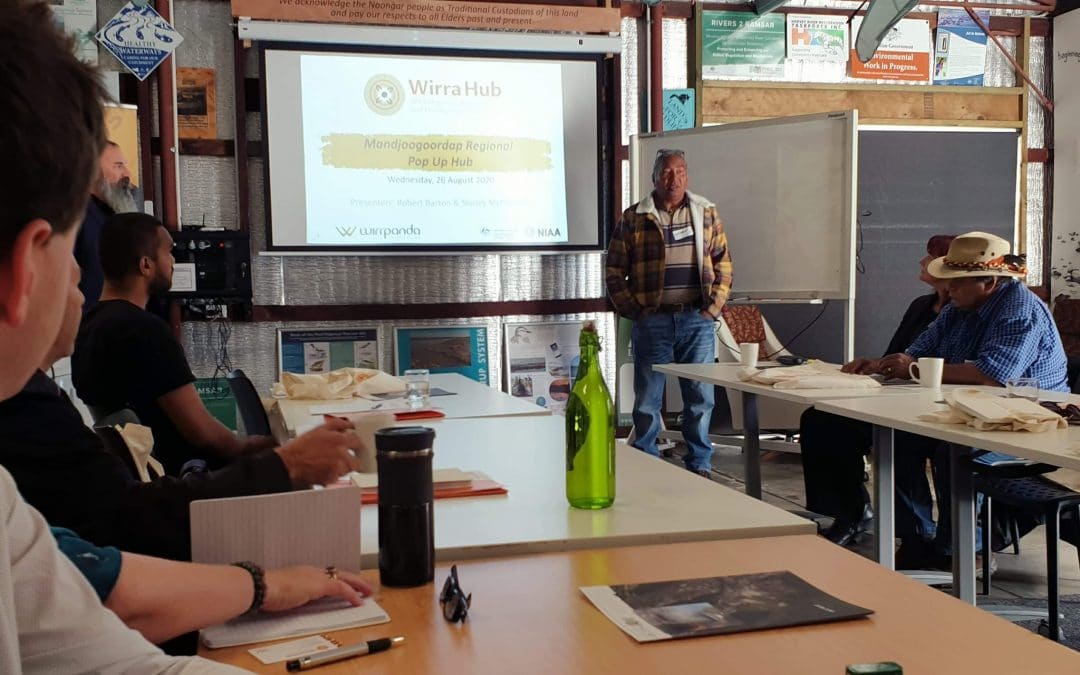 The Wirra Hub has been established to support Aboriginal and Torres Strait Islander people to establish and grow sustainable businesses – "Inspiring and empowering the Aboriginal and Torres Strait Islander community to cultivate competitive and resilient Businesses".
In September 2020, the Peel Development Commission, with Indigenous Managed Services and the PHCC organised a workshop that was hosted at our PHCC Shed inviting local Aboriginal businesses to meet with and gain a better understanding of the role of the Wirra Hub and opportunities for support and assistance for local businesses.
28 participants, representing a number of local Aboriginal businesses (or aspiring businesses), were provided a great insight to the opportunities provided through the Wirra Hub by presenters Robert Barton and Shirley McPherson.
The range of support services available is world class, particularly the 1:1 mentoring and support to ensure that individual business needs are understood and the support tailored to the business needs, at whatever level that might be. 
The next workshop is scheduled for Thursday, 17th December in the PHCC Shed. More information available from admin@peel-harvey.org.au
For more about the services provided via the Wirra Hub please see: https://wirrahub.org.au/ For more about the employment opportunities and services of Indigenous Managed Services please see: https://www.indigenousmanagedservices.com/
More information about what is being done in the region in regard to Aboriginal Business can be found here: https://peel-harvey.org.au/wp-content/uploads/2020/12/Peel-Magazine-Article.pdf