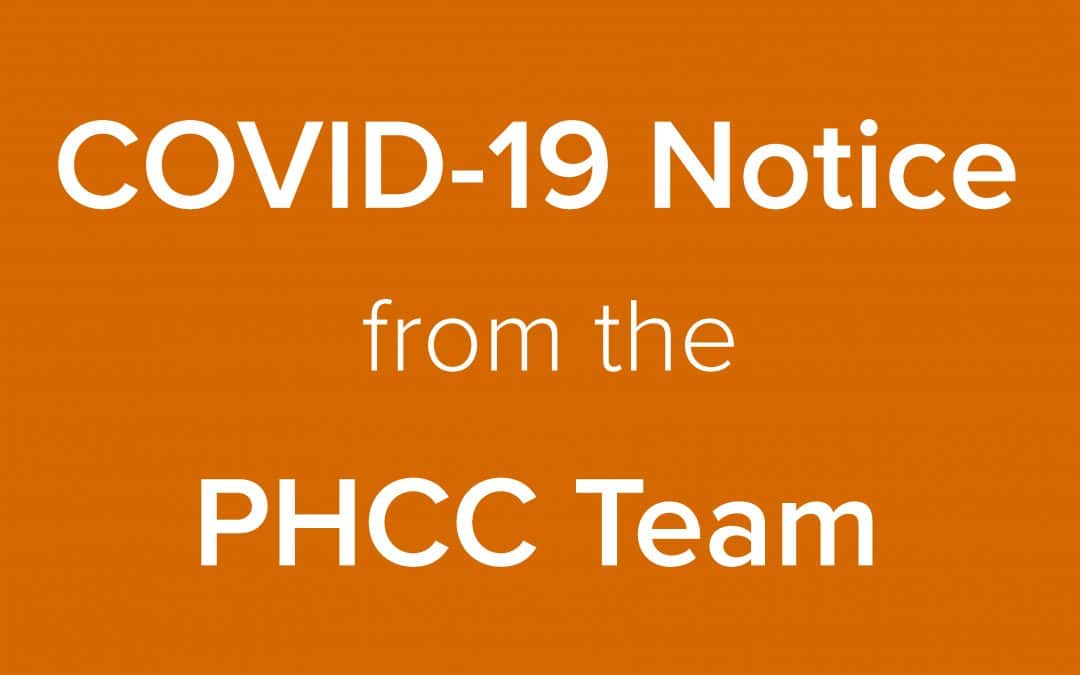 The COVID-19 pandemic continues to evolve rapidly and the PHCC team is committed to flatten the curve and keep our team, and our community as safe as possible. To do this we have put the following protocols in place, for at least the next 30 days:
We have temporarily closed our offices to visitors;
Our team are still working with most now set up and working from home. You can contact the team via email, or their mobile phones, or ring the office on 63698800;
We are undertaking a review of our activities and practices to ensure that we continue to provide support to our community, as far as practical;
We have postponed and/or cancelled community events and activities and are looking at novel approaches to deliver these;
We are attending meetings, but via teleconference or similar;
Some of our team are still working on country, where they can abide by social distancing and hygiene recommendations.
Please note that Working remotely will not slow down the payment of invoices.
We will continue to review these measures on an ongoing basis to determine whether they remain an appropriate response. We feel strongly for our community. These are not usual circumstances and it is anything but business as usual but be assured the team are still working hard to protect and restore our beautiful Catchment and support our farmers and landholders.
Stay safe and please continue to support each other during this challenging time.