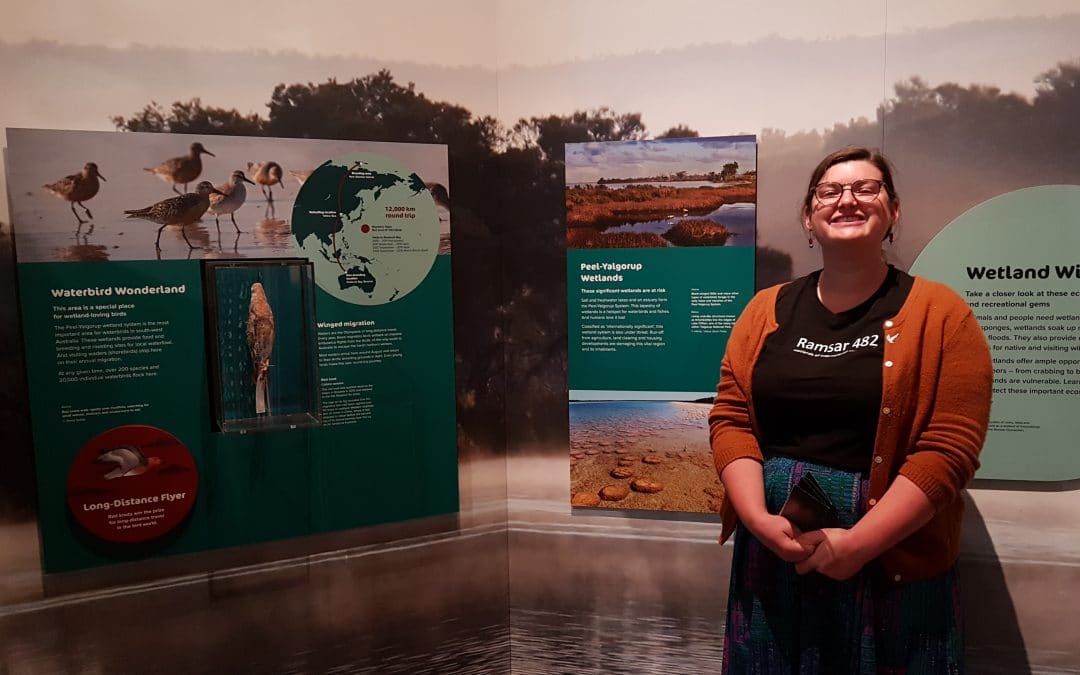 Throughout the Peel-Yalgorup System's Ramsar-listed wetlands, visitors can enjoy some fantastic informational signage that provides educational information about the wetlands' ecological values, cultural history and significance, threats and management actions. However, because our Ramsar Site is large – > 26,500 ha – and complex – it includes the waterways of the Peel-Harvey Estuary, Yalgorup Lakes, and Lakes Mealup and McLarty as well as adjoining National Parks and reserves – visitors might not always be aware that they are visiting an area that is part of our internationally-recognised Ramsar listed wetlands. Information displayed on the signage might also vary in depth and the clarity of the message.
With this in mind, PHCC is embarking on a process of auditing the informational signage around our Ramsar Site, so we can work with our partners to develop and implement a long-term signage strategy for our precious wetlands. We are looking to identify gaps and opportunities in the topics covered by signs and their geographic distribution around the site. We are also interested in their quality and relevance in relation to best practices in designing informational signage for education and positive behaviour change.
We are calling on community members to help us in this project by sending us clear pictures of the signage they see, along with a description or GPS location of where the sign is located.
Please send your pictures of signage and their location to Charlie Jones at charlie.jones@peel-harvey.org.au
The following locations are of particular interest:
Peel-Harvey Estuary:
Mandurah Foreshore and bridges
Samphire Cove Nature Reserve
Soldiers Cove
Creery Wetlands and Coodanup Foreshore
Austin Bay
Robert Bay
Herron Point
Kooljerrenup Nature Reserve
Island Point Reserve
Bouvard / Herron Foreshore areas
Park Ridge Boat Ramp
Dawesville Foreshore area
Ward Point
Falcon/ Novara Foreshore
Len Howard Conservation Park
Erskine / Osprey Waters Foreshore Reserve
Yalgorup Lakes
Lake Clifton – thrombolites
Lake Pollard – bird hire
Martin's Tank campground
Lake Preston
Lake Hayward
This project is supported by the PHCC through funding from the Australian Government's National Landcare Program.