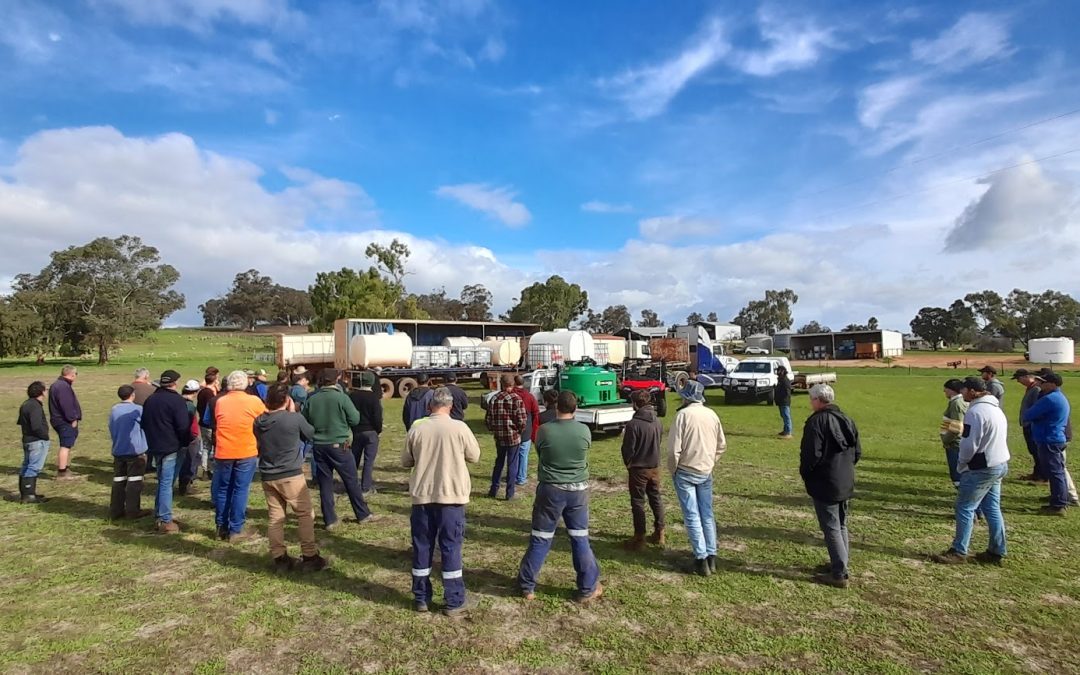 PHCC's new Regional Agriculture Landcare Facilitator Mick Davis attended the latest Wandering Farm Productivity Group (WFPG) field day in July. Local producers discussed new methods of fertiliser application, pros and cons with seed destructors and results from a local WFPG members pasture trial.
Good things happen when local farmers get together to share their experiences with new machinery and productivity trials, and this was certainly the case at the most recent local field day organised by the Wandering Farm Productivity Group (WFPG) on Friday 16th July.
Around 40 farmers came to Brendon Hardie's property in Wandering, many bringing along machinery they had been using on their properties recently, keen to share with each other what had worked well, what presented a challenge and what this meant for their farming operation.
"Local farm field days like this are not just a chance to get together in what is traditionally a busy time of year, but are an essential part of producers supporting each other to understand what technologies work and which may not; allowing then to make informed decisions about their farming enterprise," said PHCC's Regional Agriculture Landcare Facilitator, Mick Davis.
After a walk and talk though the machinery, everyone made their way to a sheep pasture trial site, looking at the value of different pasture brews for managing weeds in pasture paddocks. With some good discussion on the quality of pasture created across treatments, and their associated cost, the group returned to Brendon's property for some refreshment and a BBQ provided by PHCC's Greening Farms project through funding from the Australian Government's National Landcare Program.
The Regional Agriculture Landcare Facilitator is supported by the Peel-Harvey Catchment Council through funding from the Australian Government's National Landcare Program.