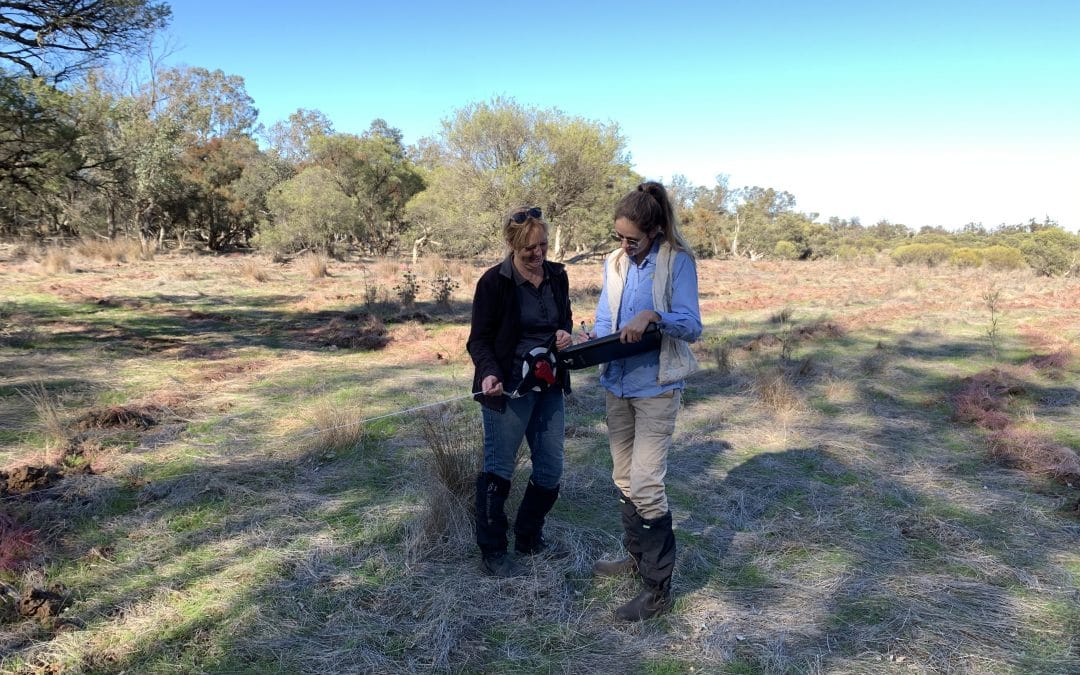 Monitoring the change in condition of native vegetation is extremely important when undertaking restoration works so we can observe improvements over time. At our Karu Bilya Wetlands restoration site, located along the Serpentine River near Karnup, our Rivercare team has been busy undertaking monitoring using the National Vegetation Information System (NVIS) methodology, developed by the Australian Government Department of Agriculture, Water and the Environment.
The NVIS framework enables us to describe and record the variety and distribution of native vegetation following protocols that are consistent across Australia. This helps improve the vegetation planning and management Australia wide. Additionally, it is a helpful tool to identify the response of ecological indicators such as native ground cover and overall plant diversity to restoration activities such as weed control and revegetation works that we have undertaken at Karu Bilya Wetlands as part of our Alcoa Foundation – funded Restoring the Serpentine River project.
Evaluating the changes over time will help us measure the success of our current activities and to prioritise actions for the future to help improve the health and biodiversity of the Serpentine River.
Funding acknowledgement: This project is supported by the Peel-Harvey Catchment Council through funding from the Alcoa Foundation's Three Rivers, One Estuary Initiative.