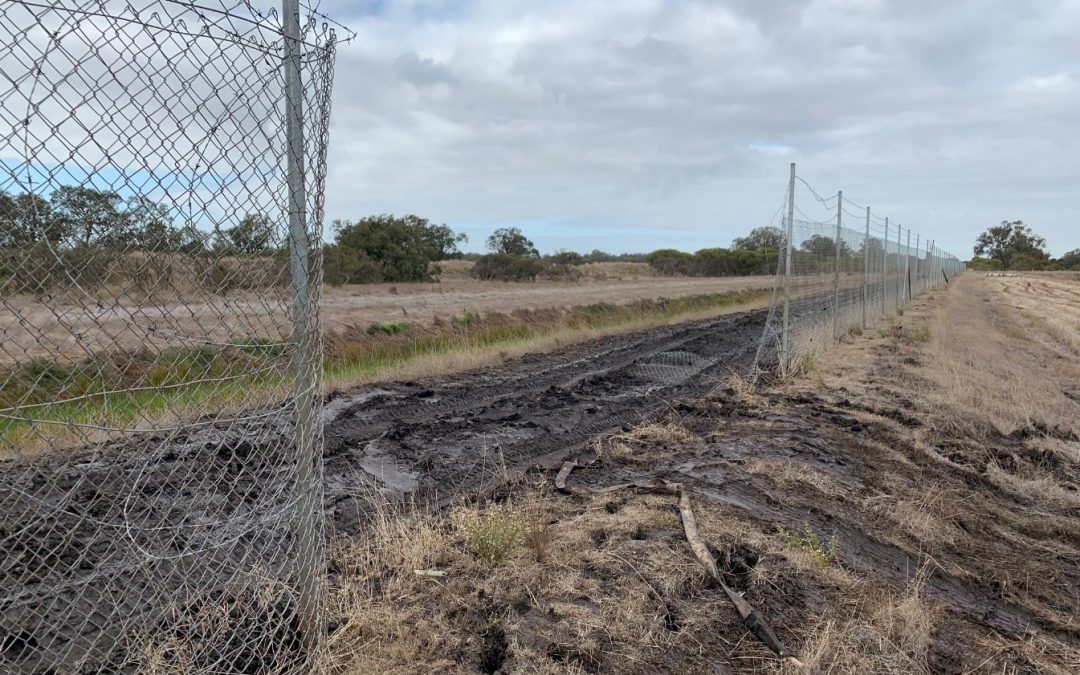 Lots of really good work is being done in our catchment, with projects like Connecting Corridors and Communities Restoring the Serpentine River project and with our Peel Main Drain offline treatment project, however, sometimes our efforts are a little frustrated….
Unauthorised access to our sites and wetlands by 4WD'ers has caused considerable damage that now needs repair; simply wasting our precious resources. Especially sad when the community is working together to achieve great results.
A big effort by Water Corporation and Main Roads WA has helped minimise further access and cameras are detecting vehicles. Lots of support also from DWER, DFES, DMIRS, DBCA, DPLH and City of Rockingham. The image below is where rocks were placed by Water Corp and DFES to prevent access through an old fence that had been pushed over to gain access.
On a brighter note, winter rains will soon make the areas inaccessible and naturally repair some of the more superficial scars on the environment.