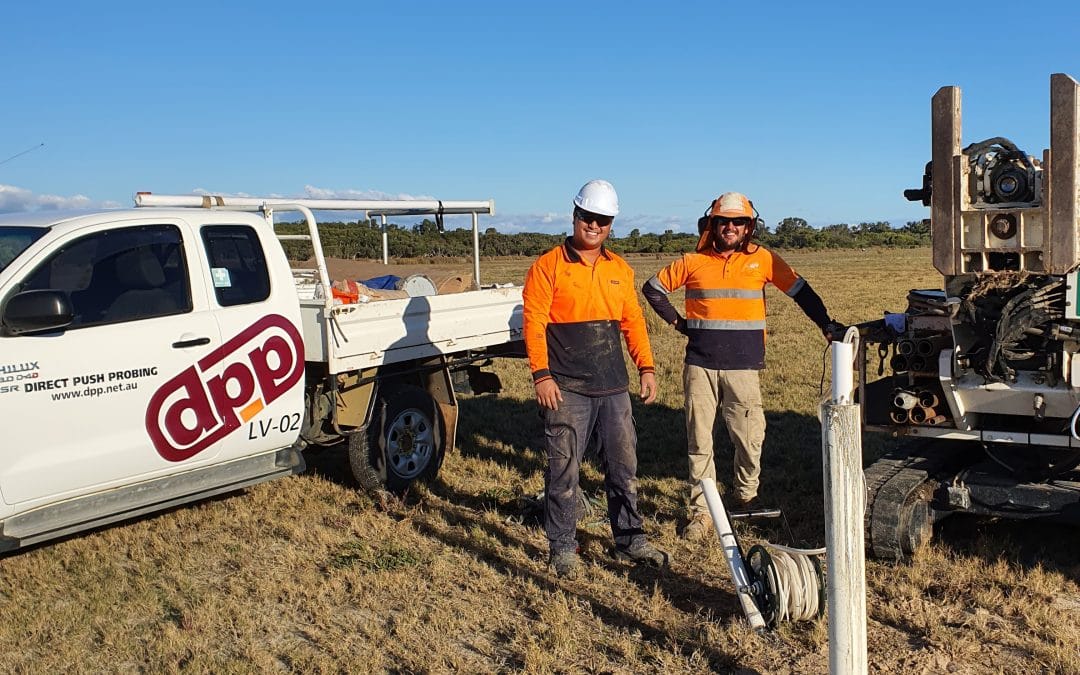 An important part of the "Saving Lake McLarty" project, funded by the State NRM Program, was the installation of groundwater monitoring bores. The bores will allow us to measure the level of groundwater in and around the lake as well as water quality parameters such as salinity, pH and other indicators of activation of acid sulfate soils underlying the lake bed.
In April PHCC contracted a drilling crew install a series of groundwater monitoring bores in and around Lake McLarty. Back then the lakebed was dry and the crew found it hard to believe that they were standing in the middle of what would become a lake once the rains began.
After the installation of the bores we implemented monthly monitoring of groundwater levels to gather data on what's happening underground throughout the year. As can be seen in the photograph, taking measurements in July necessitated the wearing of waders to get to the bores. The peak depth of the lake is usually less than 1 metre but with all the rain we've had this winter perhaps we'll need a canoe next time!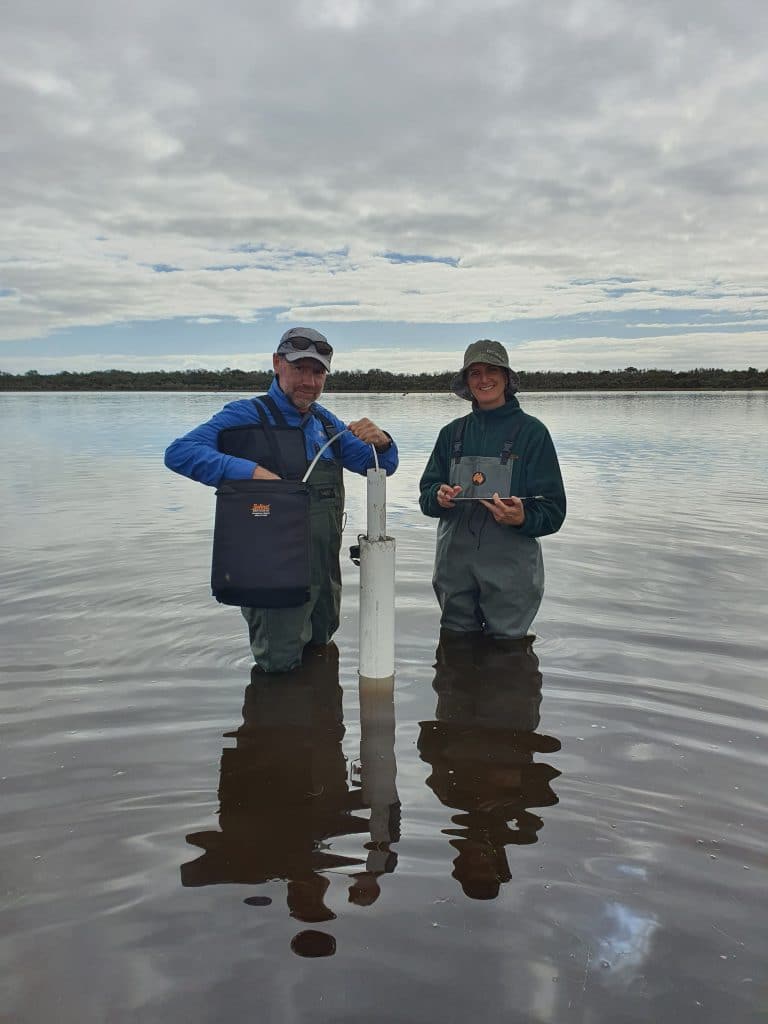 Lake McLarty is a significant wetland within the Ramsar listed Peel-Yalgorup System (Ramsar Site 482), supporting large numbers of migratory shorebirds over spring and summer. In fact, the lake supports so many birds that in most years Lake McLarty meets some the criteria required to be considered a wetland of international importance in it's own right. Collecting this information about the groundwater is vital to understanding the contribution of groundwater to the lake water levels; assessing the risk of acidity from acid sulfate soils underlying the lake and developing management strategies to maintain this vital habitat for waterbirds in the face of the threat of a drying climate.
Stay tuned for more details from our monitoring program, and also of the upcoming Friends of Lake McLarty Open Day on Saturday 16 October where you will have the opportunity to explore the lake first hand with expert guides, enjoy free coffee and food, children's activities and free native seedlings for eligible residents.
This work is being delivered by PHCC through it's "Saving Lake McLarty Phase 1: Addressing acidification, hydrology and habitats" project funded by the WA State NRM Program.