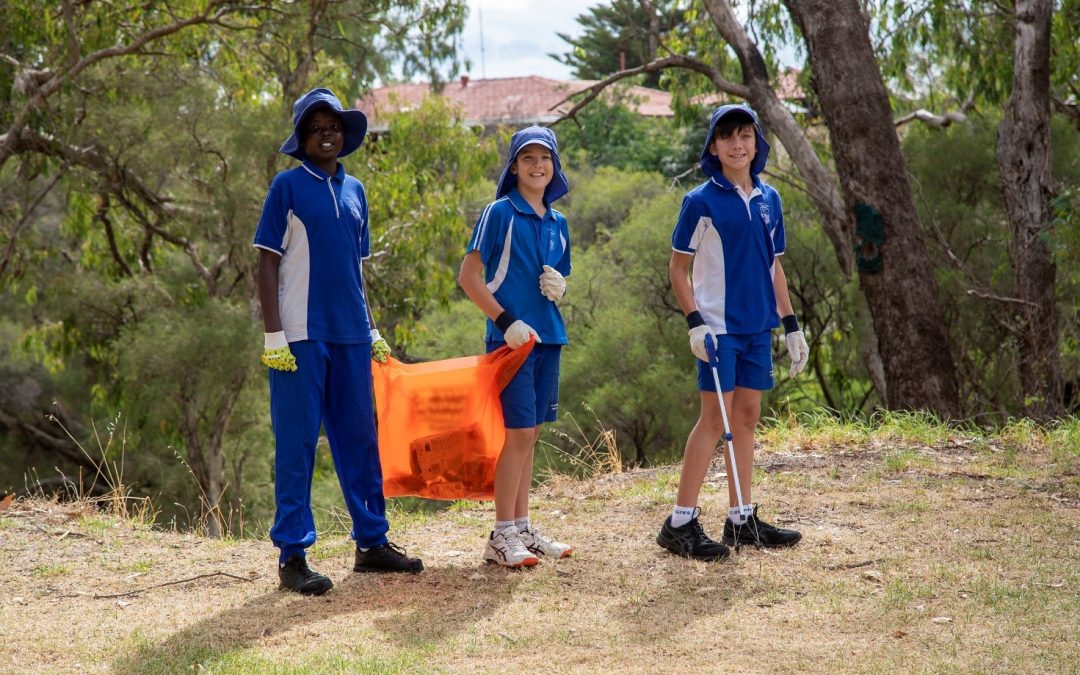 Motivated to protect our wetlands and wildlife, 256 volunteers gathered across 22 clean up events during the month of March around the coastal plain catchment of the Peel-Harvey Estuary.
The teams collected an impressive 1.4 tonnes (1,400 kilograms) of litter and debris, especially from on or near rivers and wetland areas. Litter audits showed that the most commonly found items were cigarette butts and pieces of plastic but some of the more unusual items included a mattress found in South Yunderup, a shopping trolley found in the Murray River and pieces of surfboards found in Dawesville.
Now in its fifth year running, 'Clean Up the Peel Month' is coordinated in our region by the volunteer-led community groups Friends of Rivers, Peel and Mandurah Environment and Heritage Group during March with support from Peel-Harvey Catchment Council. Many other local groups including schools and community groups also pitched in, organising their own clean up events around the catchment. One of these was the annual Friends of Rivers, Peel clean-up of the Serpentine and Murray rivers at Yunderup which is in its 17th year running with participants on boats and on foot.
For a full list of all the groups involved in this year's Clean up the Peel Month, visit PHCC's Facebook page: https://www.facebook.com/watch/?v=322174435912447
The community efforts in removing litter during March aligns with Clean Up Australia Day which is always held on the first Sunday in March. However, community members and groups can get involved in keeping their local area free from litter at any time of the year.
The Peel-Harvey Catchment is home to wetlands of international importance recognised through the global Ramsar convention. Our Ramsar Site 482 includes the Peel Inlet, Harvey Estuary and the freshwater lakes Lake Mealup, Lake McLarty and the super-salty Yalgorup Lakes. This means that we have not only a responsibility to our local wildlife but to the international community to protect this unique system of wetlands from threats such as litter.
Clean up the Peel Month is supported by Peel-Harvey Catchment Council through funding from the Australian Government's National Landcare Program.