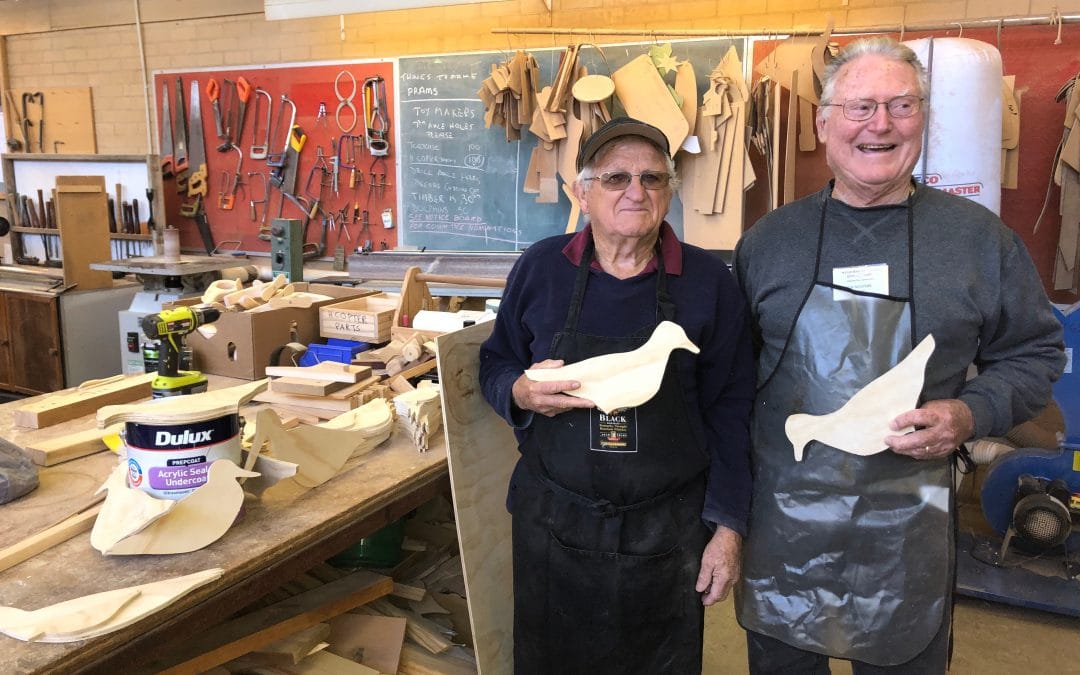 This year PHCC has been delivering "The Flock" activity to local high schools as part of the "Stints are Rad Program". Both John Tonkin College and Coodanup College have been involved with the program this year. The program has also had the support of the Mandurah Men's Shed, City of Mandurah, Bunnings and the John Tonkin College's Bush Ranger Cadets.
"The Flock" activity was originally developed by Pukorokoroo Miranda Naturalists'Trust in New Zealand, and involves creating wooden shorebird stencils, painting and displaying them. The stencils then act as a colourful art installation and help raise awareness of the beautiful shorebirds that inhabit our Ramsar-listed Wetlands.
This October, PHCC will be running the first Wetlands Weekender festival which will celebrate Migratory Bird day. The Flock activity will be run on Friday the 11th of October as a community event. Two hundred stencils are currently being created by the Men's Shed in Mandurah with the goal to paint and then exhibit the "Flock" in different locations across the weekend.
We will be inviting you to get involved, paint a stencil and help raise awareness on how special our local shorebirds are.  Keep an eye on our website for more details.
---