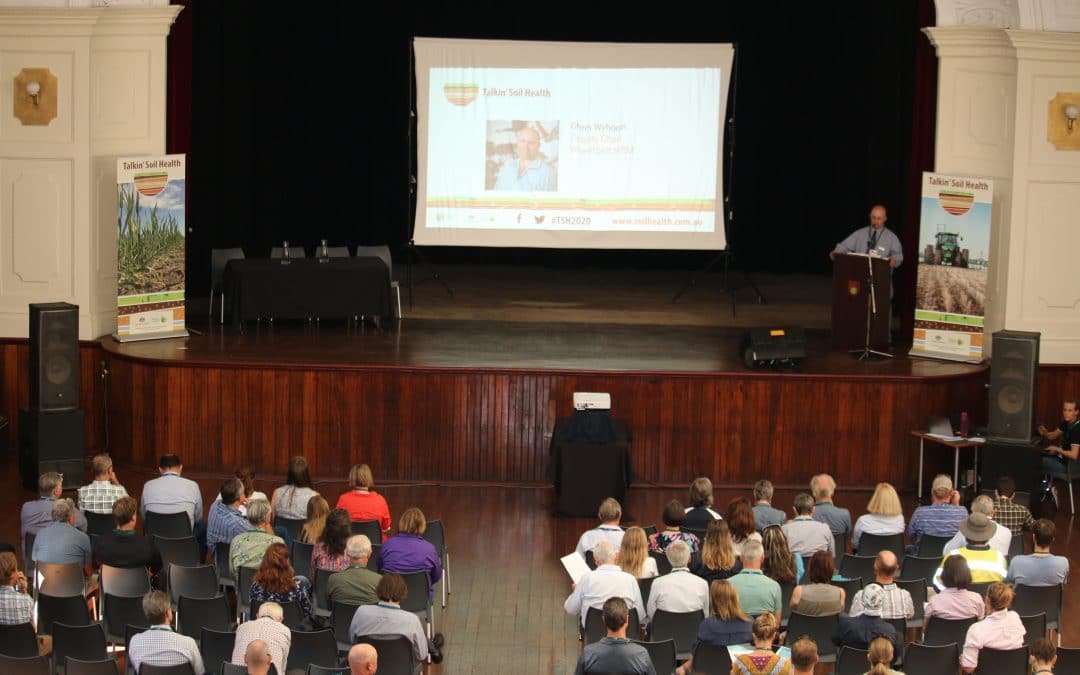 The highly anticipated 2020 Talkin Soil Health Conference was held in York from the 11-13th of March and included farm site visits, a conference, and workshops. The conference was attended by over 140 people including 6 people from the Peel region with the highlight being a field visit to Regenerative farmer Nick Kelly's farm in the Wheatbelt.
Nick Kelly shared his experience in changing from traditional farming, to the introduction of Regen practices.
Nick has introduced the following across his property:
A mix of perennial pastures and  cover cropping
Moved way from synthetic fertilisers
Brews his own fertiliser and makes his own composts
Feedback from participants: "It was great to see how real farmers are applying Regen practices on real farms"
Wheatbelt NRM hosted the Talkin Soil Health Conference with support from WA state NRM groups, including Peel Harvey Catchment Council.
For more information on the Talkin Soil Health Conference please contact Wheatbelt NRM: https://www.wheatbeltnrm.org.au/