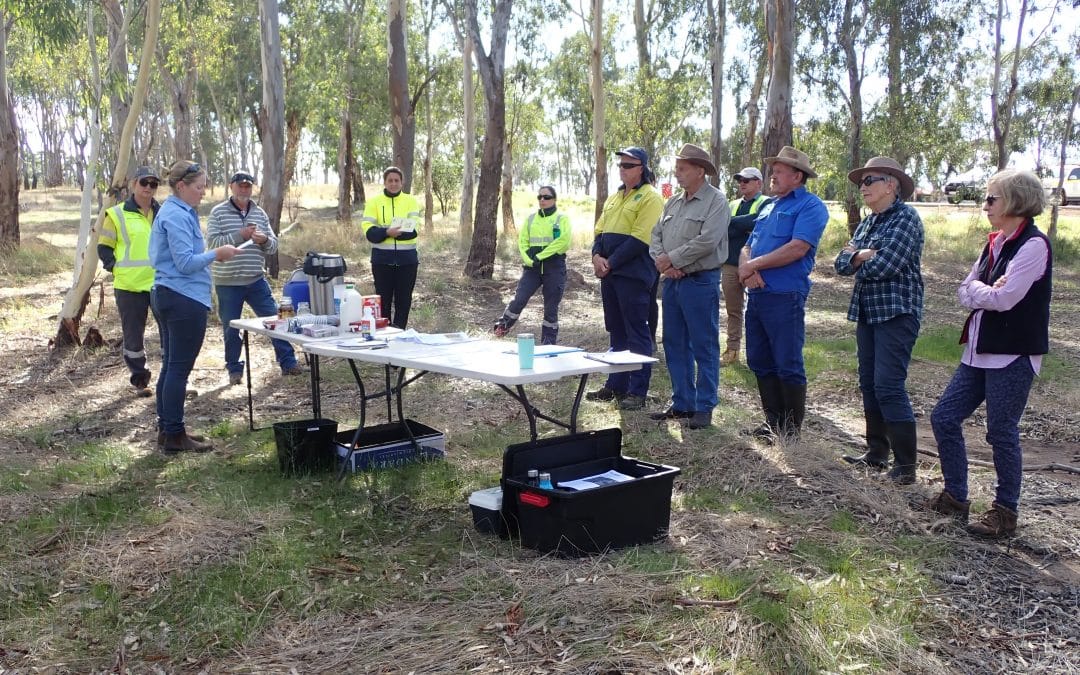 Recently PHCC held an informative workshop on Spiny Rush (Juncus acutus) at Tunbridge Gully. An overview of the project was discussed by PHCC's Mel Durack's from the commencement of the Project in 2015 when a Weed and Botanical Assessment of the area was conducted. Through the yearly stages from 2016, weed control was conducted and approximately 350 seedlings were planted. As the years increased so did the spraying and planting programme.
In 2017 the area was sprayed from the base of the Boddington water supply dam (adjacent to Newmarket Road) following the waterway to its entry into the Hotham River. A total of 520 seedlings were planted this year.
The following year in 2018 a cool burn was conducted throughout the area in April to reduce the head mass of Juncus acutus after spraying was completed. A whopping 9,500 seedlings (mostly sedges and reeds) were planted throughout the area with 131 volunteers assisting with this great achievement. With seedlings starting to stand tall above the burnt and sprayed tussocks of Spiny rush another 5,588 seedlings were planted by 111 volunteers in 2019.
At the end of 2020 after 6,352 seedlings were planted a second weed assessment was undertaken. With the native vegetation taking hold in Tunbridge Gully and the canopy developing, the Juncus acutus has continued to decline in this waterway. As the rush declines this has made way for other weed species to appear and set seed. Some species will be short term due to water mass in winter and canopy cover as vegetation continues to grow.
It was great to have Mike Clark (DPIRD) join us for this workshop and share his knowledge and learnings about weeds such as Juncus acutus, Dittrichia graveolens (Stinkwort), Dysphania pumilio (Goosefoot/Mintweed), Chrysanthemoides monilifera (Boneseed), Moraea flaccida & Moraea miniata (Cape Tulip) and Gomphocarpus fruticosus (Swan plant/Cotton bush) and their control from spraying weed species, to burning and or physical removal of weeds.
This project is coordinated by Peel-Harvey Catchment Council through funding South32 Worsley Alumina, and in partnership with Friends of the Reserves – Boddington (Inc), Boddington District High School, Newmont Australia and the Shire of Boddington.