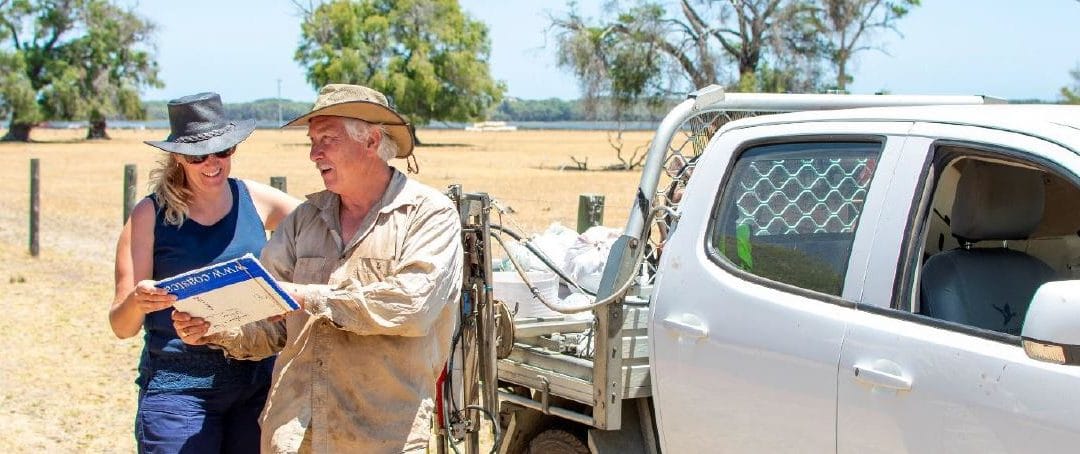 The Peel-Harvey Catchment Council (PHCC) is working with the Western Australian government to deliver subsidised soil testing and farm nutrient mapping in the Peel-Harvey catchment as part of the Healthy Estuaries program. Expressions of Interest for 2020/21 are now open. This is a fantastic opportunity for you to get your farm soil tested at a great price, as well as receive professional agronomic advice and support to help with on-farm decision making. Feedback from farmers who participated in the program last year has been that this program is an easy and effective way to help you improve farm yield, reduce costs and minimise nutrient losses to our waterways.
In the Peel-Harvey region this opportunity is available to those in the classified high rainfall zone of the catchment. This is generally on the Swan Coastal Plain portion which roughly consists of the coastal plain areas in the Shires of Harvey, Waroona, Murray and Serpentine-Jarrahdale.
You'll receive:
Soil sampling and chemical analysis of all eligible paddocks on your farm.
Colour coded maps showing nutrient status and soil acidity for all eligible paddocks.
A farmer workshop to assist in interpreting your results, and advice regarding soil and plant nutrition.
Opportunity to work one-on-one with a Fertcare® accredited advisor of your choice from our agronomic panel to develop a fertiliser plan specific to your farm.
An opportunity to join over 1000 farmers working to improve water quality in our local waterways and estuaries.
Plant tissue testing.
Soil testing and additional advice and support valued at over $4,000.
To register an Expression of Interest to participate in this program click on the following link: https://estuaries.dwer.wa.gov.au/
Expressions of Interest close on the 14th August, so get in quick!
Please contact Megan LeRoy on megan.leroy@peel-harvey.org.au or 6369 8800 for more information.
This program is part of Royalties for Region's Healthy Estuaries WA and Revitalising Geographe Waterways programs. These State Government initiatives aim to support the long-term health of our south-west estuaries.