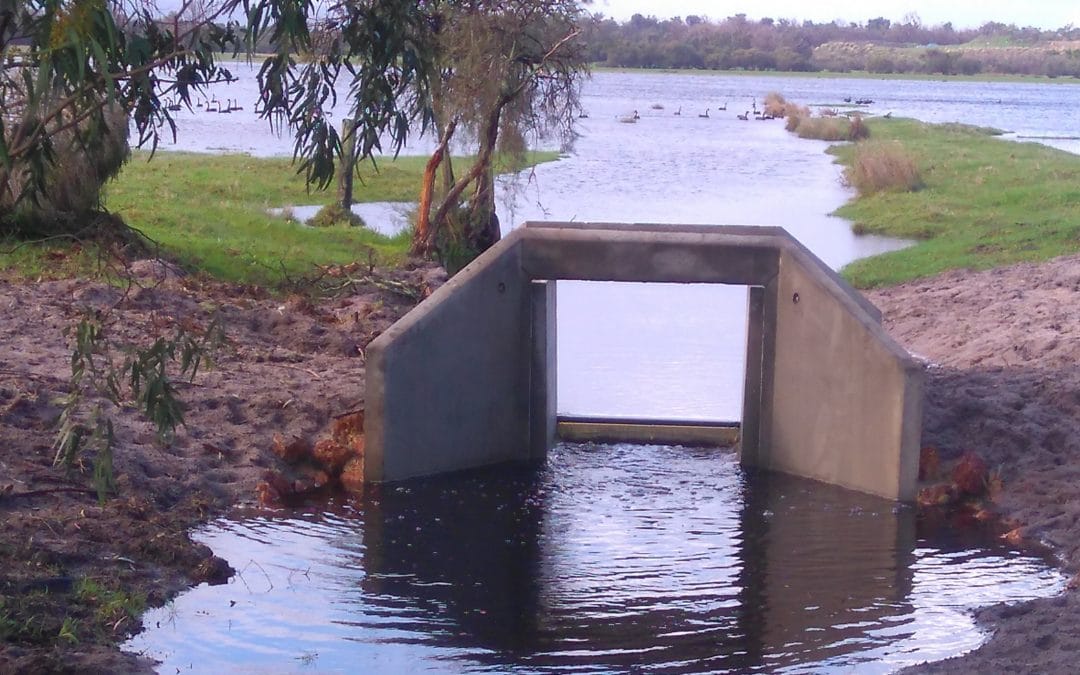 22 August 2018….Work has started on an $850,000 agricultural drainage project that will improve the health of the Peel-Harvey Estuary with flow-on benefits tipped for local farmers.
The two-year Better Collaborative Drainage Management project is working with landholders to build weirs and similar structures in agricultural drains to better manage water flows and promote nutrient uptake by soils and plants.
The project is being led by Peel Harvey Catchment Council (PHCC) with funding from the State Government's Regional Estuaries Initiative, which aims to improve the health of rivers and estuaries including the internationally significant Peel-Yalgorup Ramsar wetland.
The retro-fitting of small weirs in agricultural drains to improve downstream water quality follows a worldwide trend, with this approach already common in places like Canada, New Zealand and the U.S.
By working with landowners and with the support of the Water Corporation, PHCC hopes to demonstrate that these weirs can also help improve local farm productivity by retaining soil moisture into early summer and keeping paddocks greener for longer.
"Up until recently, the only focus with drainage has been on making sure farm paddocks don't get too waterlogged in winter", said Jan Star, Acting Chairman of the PHCC.
"Better management of water levels within our drains not only helps keep the landscape hydrated, but also reduces the loss of valuable topsoil and nutrients that are quite harmful to our waterways".
Several landholders have already had small weirs successfully installed on their properties by the PHCC.
"At some of our existing sites, water birds such as swans and stilts have started nesting and we have seen really good numbers of turtles."
"It is yet another benefit of these weirs, and we would love to see many more of them installed in our catchment."
For further information, the PHCC can be contacted on 6369 8800 during business hours.
ENDS
Media Contact:
Kim Wilson
Acting Chief Executive Officer
Peel-Harvey Catchment Council
kim.wilson@old.peel-harvey.org.au
(08) 6369 8800
We acknowledge the Noongar people as Traditional Custodians of this land and pay our respects to all Elders past and present