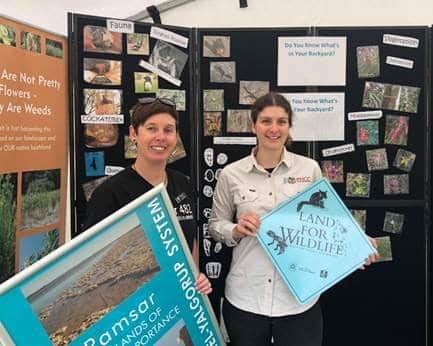 Exciting news for Lake Clifton's Land for Wildlifers! We are thrilled to announce that in 2020 the Peel-Harvey Catchment Council will be offering small grants for Lake Clifton Landholders registered under the Land for Wildlife Program. Complementing the Lake Clifton Private Land Conservation Program, the small grants from $250.00 to $1000.00 will assist successful applicants with managing and enhancing areas of bushland on their property through implementing activities outlined in their property's Land for Wildlife report. The Lake Clifton Stewardship Grants Program will open in early 2020, so watch this space!
If you are interested in joining Land for Wildlife, PHCC can assist you. Contact PHCC on admin@peel-harvey.org.au or (08) 6369 8800.
The Lake Clifton Stewardship Program is supported by PHCC through funding from the City of Mandurah and Shire of Waroona.