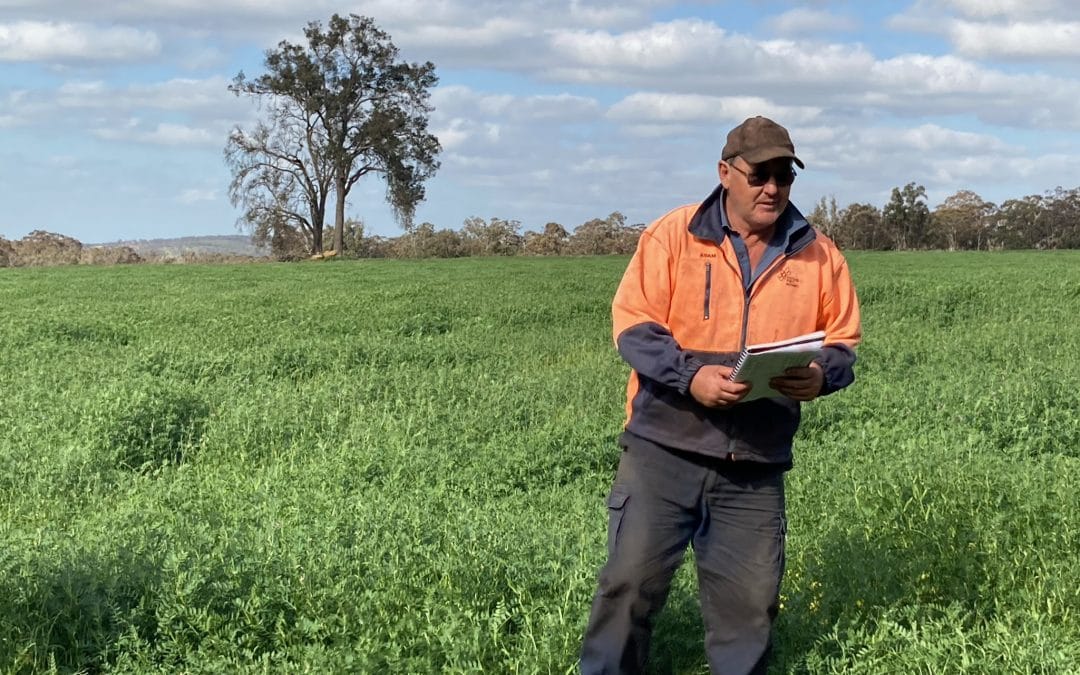 After many years of dormancy the Wandering Farm Productivity Group (WFPG) re-established in June 2020.
One of the first things the group wanted to do was demonstrate safe sheep handling equipment, and also what pasture options are available to assist in the Autumn winter feed gap.
On the 1st of October the WFPG held an event at local farmer "Dean Warburton's" Wandering Property.
Over 40 farmers spent the afternoon in the sheep yards moving sheep through different equipment including the following handlers: Tepari, Hecton, Peak Hill, Combi Clamp and VE machine.
Dr Tim Watts spoke on ewe and lamb nutrition during gestation, the phasing out of mulesing and using electronic tags.
Peel Harvey Catchment Council spoke about funding opportunities including drought funding, and provided a delicious BBQ.
The highlight of the day was the crop tour and discussing the benefits of using perennial pastures to cover the Autumn winter feed gap, and of course checking out Deans other crops.
If you would like more information on the Wandering Farm Productivity Group, please contact Brendon Hardie : 0428 225 350
This event is supported by the Greening Farms and Peel Harvey Catchment Council, through funding from the Australian Government's National Landcare program