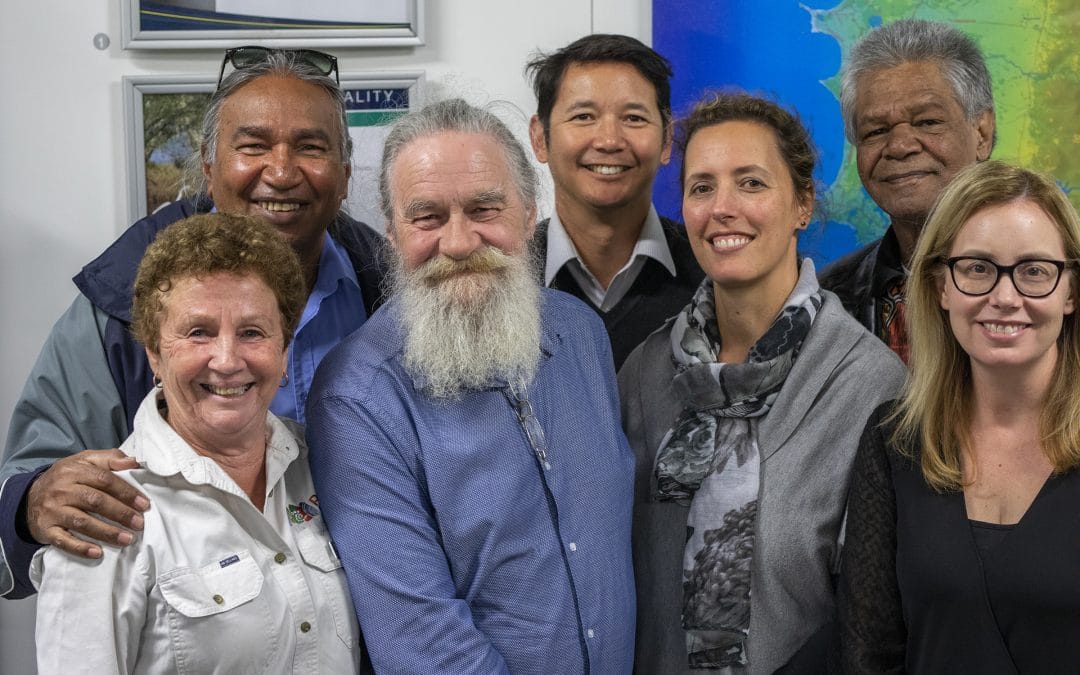 We recently held our final SHARE in the Shed for 2019. The topic for the evening was Noongar Participation and the event provided an opportunity to update our community on the latest developments, options and opportunities linked to the South West Native Title Settlement.
The Noongar people are the traditional owners of the south west of Western Australia. The PHCC, through funding from the Australian Government's National Landcare Program, is working with the local Noongar communities, government, agencies and interest groups to ensure protection of Noongar culture and heritage and respect for spiritual connection to country through lore and customs, and compliance with Acts and due diligence.
Part of the PHCC's commitment to this was bringing relevant stakeholders together for a SHARE event. We welcomed six speakers representing the Noongar community, Department of Premier and Cabinet, Department of Planning, Lands and Heritage, Department of Biodiversity, Conservation and Attractions and the Department of Finance to present.
Our local Noongar Representatives highlighted the importance of understanding and engaging with local Noongar communities while respecting local Noongar cultural heritage, knowledge, protocol and due diligence.  The Agencies provided updates on the South West Native Title Settlement, Aboriginal Heritage and the South West Native Title Settlement and how that works, Cooperative and joint management opportunities and Aboriginal Procurement Policy and initiatives. 
Our guest speakers provoked thought and promoted discussion amongst the 46 attendees. One of the attendees provided the following feedback …"Thank you for an amazing and informative presentation this afternoon, it answered every question I've had about the South West Native Title Settlement & local Noongar Engagement. It is the best indigenous engagement workshop I've ever been to"
You can view the presentations from the event here
Social photos from the event can be seen in the Mandurah Mail article here
Our SHARE in the Shed series will be back next year. Keep an eye on our events page for more info.