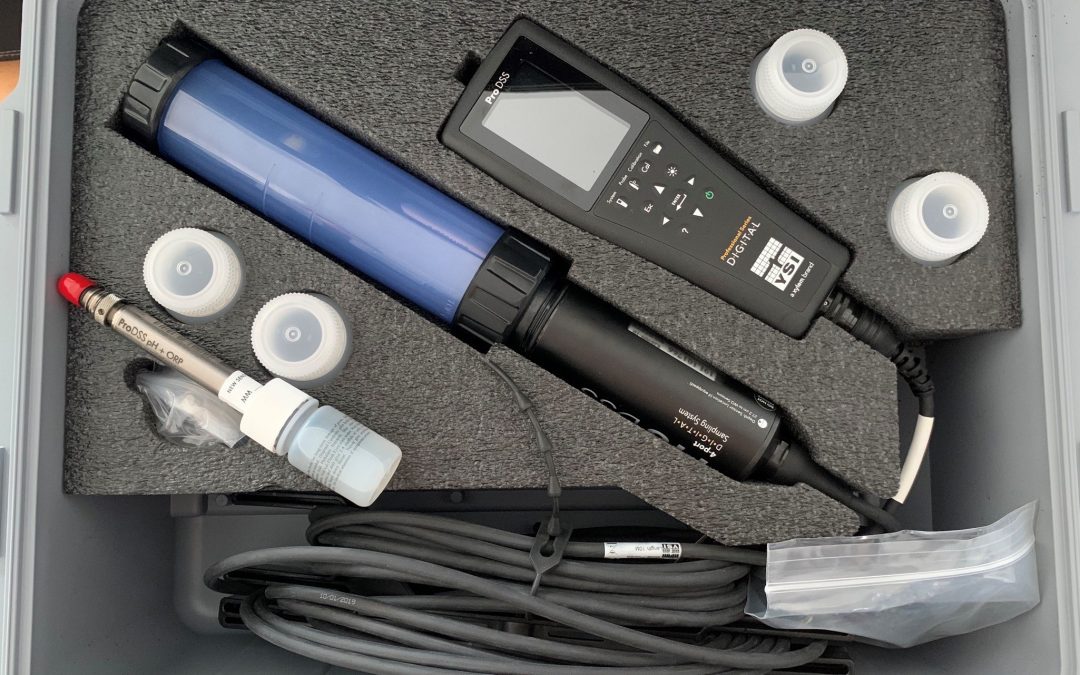 With support and assistance from Murdoch University and the State Governments Department of Water and Environmental Regulation, PHCC's Rivercare Team recently acquired equipment needed to help us monitor the health of our streams and rivers.
Central to this is a handheld multi-parameter water quality meter which allows the team to measure the pH, salinity, temperature and the dissolved oxygen content of water. We then compare these water chemistry measurements with published 'trigger values' that indicate when aquatic ecosystem health is outside an acceptable range and showing signs of decline.
We have also kitted ourselves up to perform River Health Assessments, following protocols developed by the Department of Water and Environmental Regulation. These assessments focus on the current in-stream condition of the river using the number and diversity of fish, crayfish and macroinvertebrate (water bugs) species inhabiting the waterway (for more information please refer to: https://www.mandurahmail.com.au/story/6536926/spotlight-on-river-health-river-health-assessments-get-underway-as-part-of-restoring-the-serpentine-river-project/). To perform these assessments we purchased a variety of nets and other equipment to allow us to catch and release native fish such as pygmy perch and gilgies and water bugs while catching and retaining exotic species of fish such as yabbies and carp.
This vital information will enable us to establish baseline levels of water chemistry parameters and river health and to guide restoration works and management to help improve the overall ecosystem health of our rivers, and ultimately our Ramsar 482 wetlands.
This project is supported by the Peel-Harvey Catchment Council through funding from the Alcoa Foundations 'Three Rivers, One Estuary' Initiative