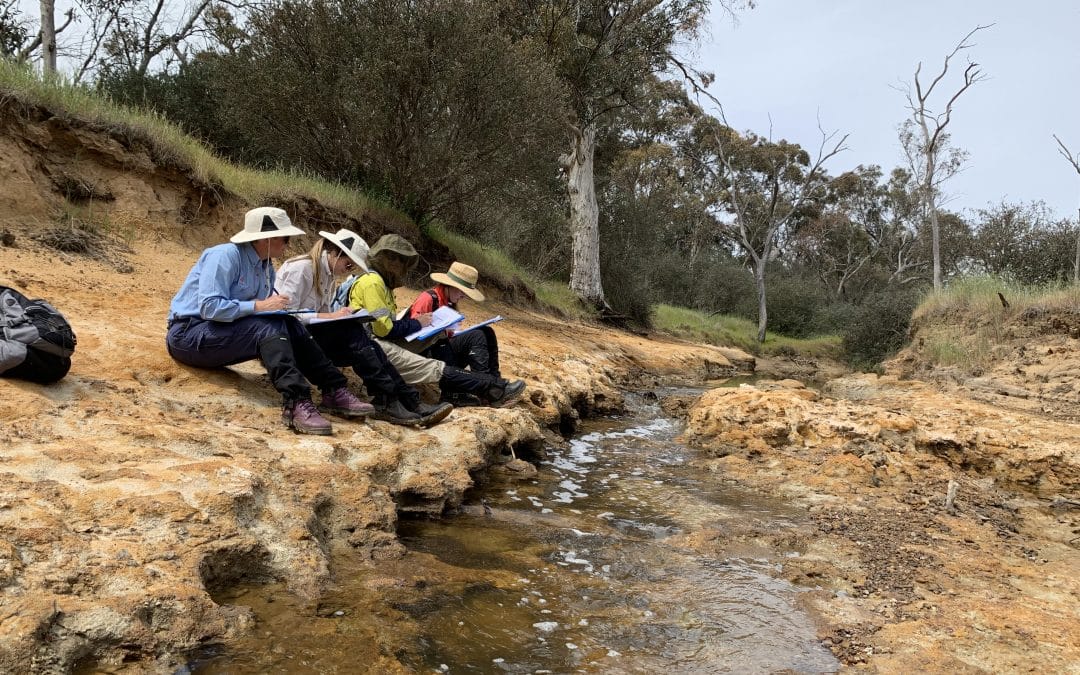 We have been busy in the upper catchment completing River Action Plan Site Assessments and River Health Assessments along (and in) the Hotham and Williams Rivers.
A team of 16 conducted Site Assessments to identify the assets, attributes and threats to the health of 7 sites along the rivers (Ranford Pool in Boddington, Pumphreys Bridge, Hotham River Nature Reserve, Popanyinning, Williams, Boraning, and Quindanning) to inform the River Action Plan (RAP). The purpose of the RAP is to identify priority actions and opportunities to help protect the ecosystem health and function of the Hotham and Williams Rivers and their abutting Riparian zone.
The field work continued with the River Health Assessments. A survey of fish, crayfish and macroinvertebrate communities along with instream and riparian habitat condition was undertaken at 6 sites. The data gathered will provide baseline ecological information so that the effectiveness of rehabilitation and management actions can be measured. Sampling will take place again at the same sites in autumn 2020.
Without the cooperation of landholders who own land adjacent to the Hotham and Williams Rivers, the recent assessments would have been a much longer and arduous task. A big thank you to all the landholders who allowed us to gain access to the river through their properties.
This work is funded by Newmont Goldcorp Boddington and Department of Water and Environmental Regulation