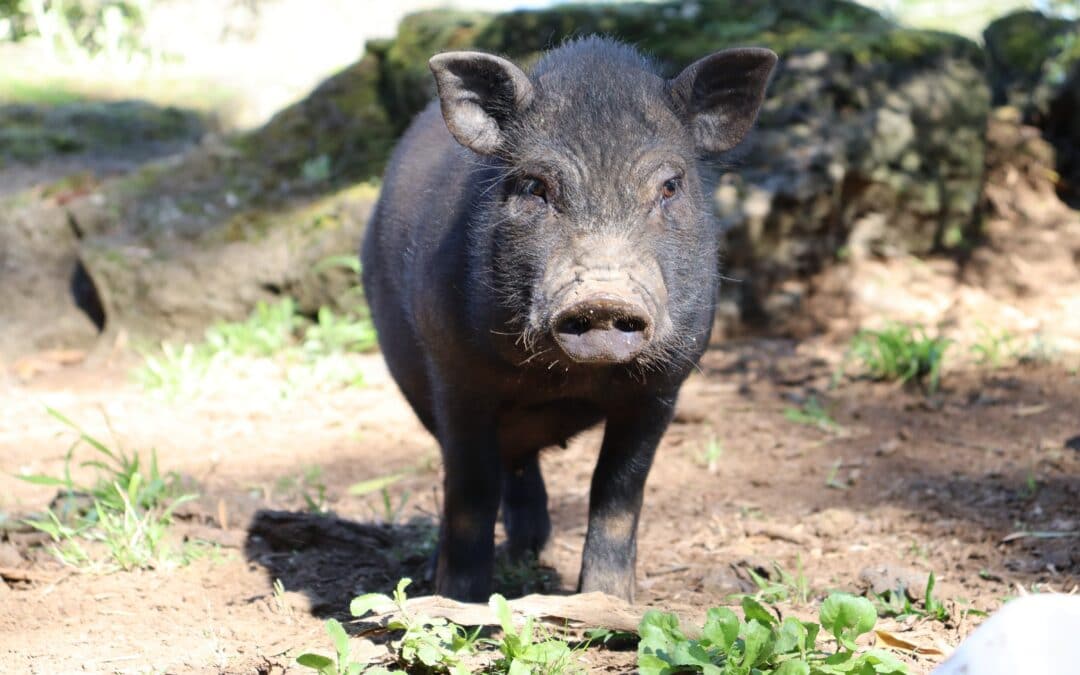 Feral pigs are a significant threat to the environment as they cause extensive damage across all types of landscapes including our wetlands, lakes and rivers. Pigs can be highly destructive as they dig and forage in and around wet areas, uprooting native plants and destroying anything in their path. Their diet mainly consists of plant material but they also don't shy away from consuming insects, reptiles, amphibians and even birds and small mammals. They also disturb the soil which can result in the spread of exotic weed species, act as a vector for the spread of Phytophthora dieback and increase the risk of erosion of the banks of waterways. The management of feral pigs is therefore critical to the health of our aquatic ecosystems and riparian corridors.
Over time, feral pigs have used the Serpentine River corridor as a foraging highway. With one of the wettest recent winters on record in 2021, populations have rapidly grown and expanded into other areas causing widespread damage to Conservation Category Wetlands and surrounding farmland. PHCC's Waangaamaap Bilya Serpentine River Action Plan identifies feral pig control as a priority management action across the Serpentine River corridor. To do so, PHCC recently used funding from our 'Healing Bilya-Restoring the Murray and Serpentine Rivers' project to complement and extend an existing feral pig control project undertaken by the Department of Biodiversity, Conservation and Attractions (DBCA) and WA Feral Animal Management (WAFAM), focussing on Serpentine River corridor..
Under the direction from pest control experts WAFAM, control effort was targeted in places where feral pigs were known to inhabit the area. Control methods followed a step-by-step process where monitoring cameras were used first to determine feral pig activity and population numbers, followed by enticing the pigs into traps with feed, before eventual trapping, humanely killing, and removing the animals from the area. The team are pleased to report that through the funding provided by PHCC, more than 30 feral pigs have been removed from the Serpentine River corridor in addition to removal of 50 pigs from a wider area of control under the existing program. Although this has by no means eradicated feral pigs from the area, this effort in controlling their numbers will contribute to improving the condition of the Serpentine River and adjacent wetlands by giving native vegetation and fauna a chance to flourish, slowing down the spread of invasive weed species and decreasing bank erosion and run off of sediment into drains and streams.
This project demonstrates that collaboration is the key to initiating landscape-scale restoration activities to achieve good outcomes for the environment. PHCC will continue to work with state government agencies and other stakeholders to ensure the community and land managers are supported to address feral pig infestations and advocate for funding to implement appropriate control measures throughout the Peel-Harvey Catchment.
For more information on feral pigs and what WA is doing to eradicate this invasive species, please see the Western Australian Feral Pig Strategy here developed by the Department of Primary Industries and Regional Development.
This project is supported by the Peel-Harvey Catchment Council through funding by the Alcoa Foundation's Three Rivers One Estuary Initiative.