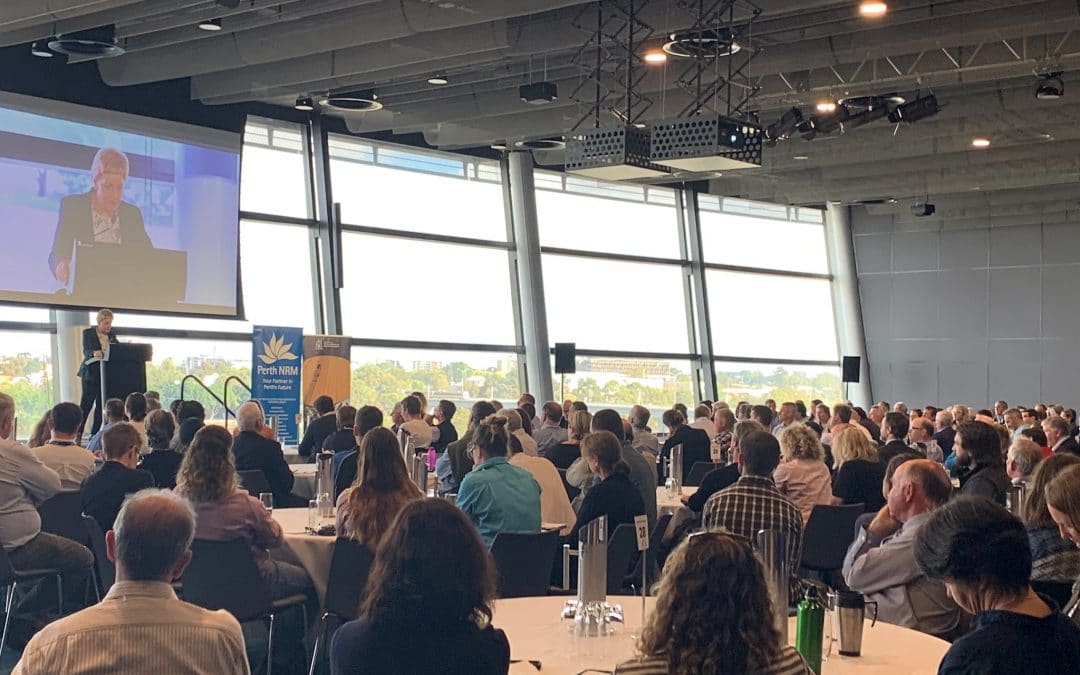 A full house at the Optus Stadium Conference venue was given a great overview of the need and benefits of Regenerative Agriculture on 11 September. Regenerative Agriculture is a conservation and rehabilitation approach to farming systems, focusing on soil, and increasing biodiversity.
The Hon Alannah MacTiernan MLC, Minister for Regional Development; Agriculture and Food opened the conference and reinforced the state government's commitment to supporting regenerative agriculture.
An inspiring talk by Charles Massy, author of Call of the Reed Warbler: A New Agriculture – A New Earth, described the challenges for future food production systems, and opportunities for those who implement regenerative farming methods.
The conference organisers, Regen WA and Perth NRM, plan to make the conference presentations available on Youtube and the RegenWA website in the near future : https://www.regenwa.com/