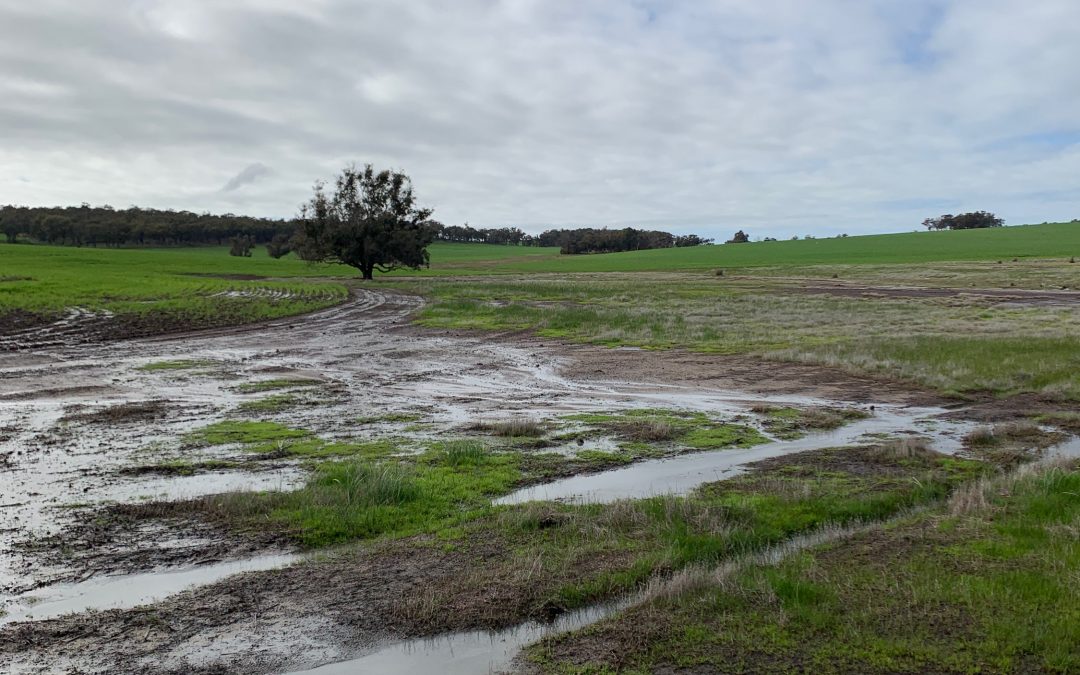 Our Regional Agricultural Landcare Facilitator (RALF), Paula Pownall has travelled plenty of miles over the past 2 months across the catchment, supporting agricultural industry groups and landholders.
During the month of June, Paula attended a meeting to support the Wandering Productivity Group, a farmer driven organisation that has been inactive for almost 10 years. The group met on farm and jumped straight into a sprayer demonstration, followed by an AGM and sausage sizzle. After almost 10 years, a decision was made to reinvigorate the group, with a new committee elected!
The focus for the farmer led group is to build on each other's knowledge, through farmer-to-farmer learning, and through inviting special guests to present. Learning topics include: revegetating saline/ unproductive land, safety demonstrations, and information on innovative technology. For more information contact Max Watts: 0428 841 069
The Peel Harvey Catchment Council and Southern Dirt (grower group) have also been working closely together to establish a collective approach to support farmers over the next two years.
Paula Pownall is looking forward to providing farmers with learning and extension opportunities on the Swan Coastal Plain. Topics of interest include: Business Planning, Farm Safety, and employment.
More recently Paula has been supporting the Greening Farms Community Environment Grants, through visiting landholders and providing technical information and resources to allow landholders to apply for funding.
There are a number of other initiatives and information sharing events planned so stay tuned for more from your friendly RALF!
The Regional Agricultural Landcare Facilitator is supported by the Peel-Harvey Catchment Council through funding from the Australian Government's National Landcare Program