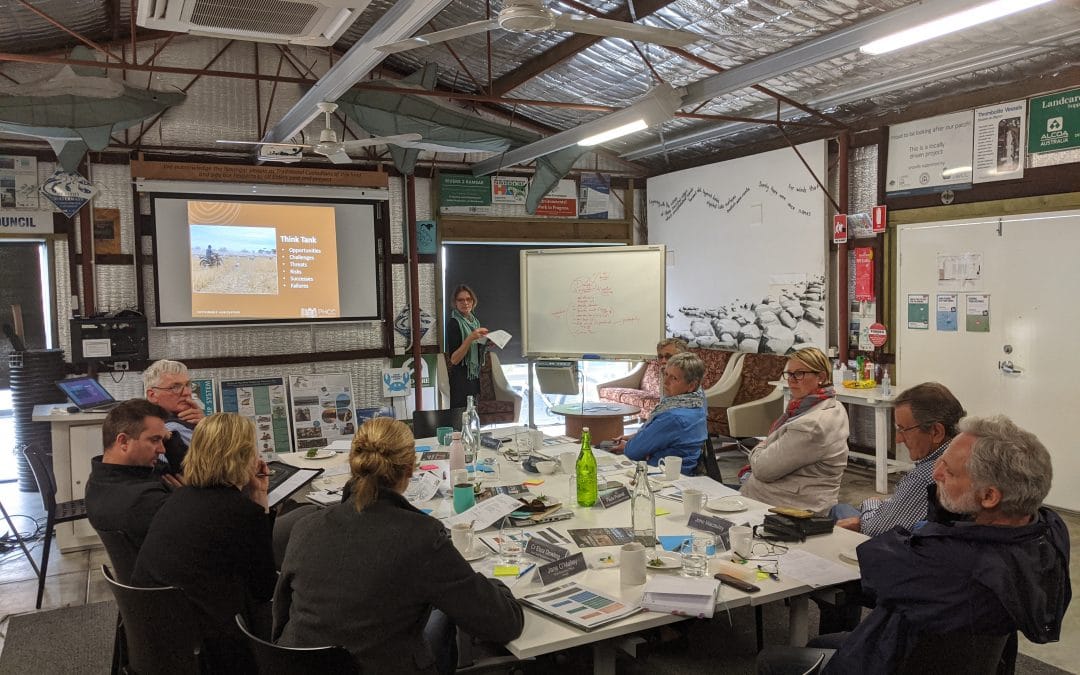 We recently held a knowledge exchange session to review parts of our NRM Strategy, with a particular emphasis on Agriculture. Stakeholders from across the Catchment gave their views and offered advice on the issues that are important to them and their community. Farmers provided us with insights to issues that were important to them, that our Strategy should consider. There was a very clear focus on the effects of changing weather patterns, changing economies, as well as the need to concentrate on education and developing future capabilities across regional communities. We are moving from a static, paper based Strategy to a dynamic online version. This will make it more accessible, updateable and easily visible to the community. Please stay tuned over the coming months as our new strategy gets rolled out.
We are also looking at updating how we share information with our community. We will be providing links to useful newsletters, articles, books, media, websites, apps and other sources of useful information. If you have anything you want to share, please get in touch!
In other news, all of our Community Environmental Grant (CEG) applicants have now been fully processed, with agreements in place and our purchase orders are underway so that our landholders can start receiving their first milestone payments. Thanks to all of the people that have been involved in this process to make it such a great success. If you missed out on the CEG round this year, and would like to make sure you don't miss out on funding for next year, please make sure you get in touch.
If you would like more information please contact your RALF, Paula Pownall on 6369 8800.
The Regional Agriculture Landcare Facilitator is supported by the Peel-Harvey Catchment Council through funding from the Australian Government's National Landcare Program