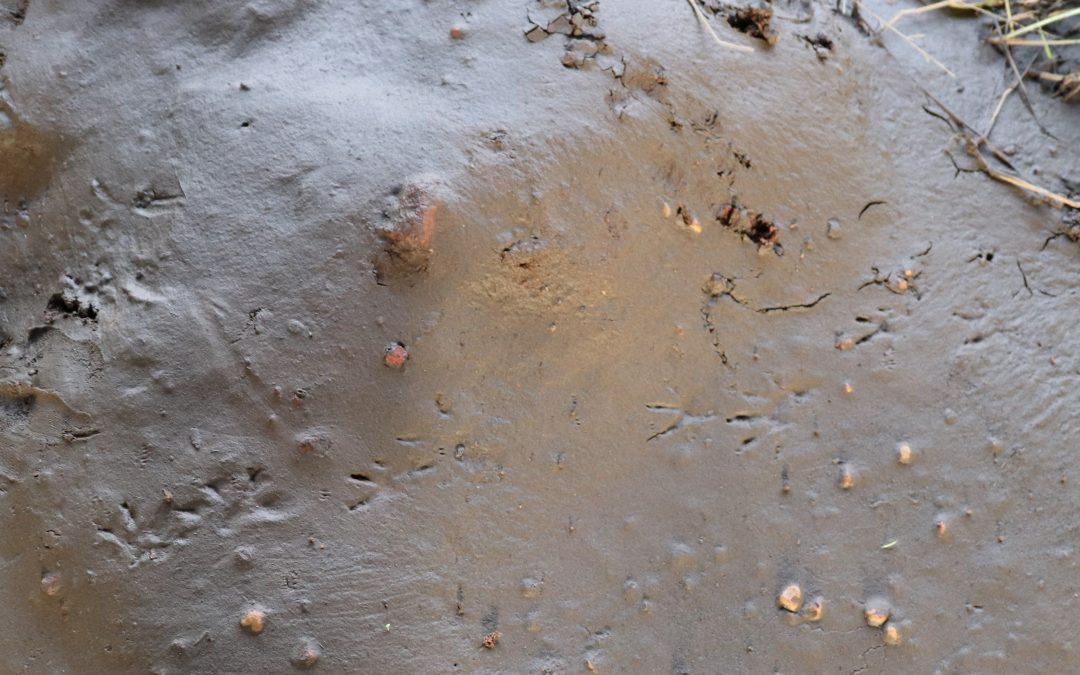 Rakali or native water rats (Hydromys chrysogaster) are a shy, large native rodent with dark fur, white tipped tail and have partially webbed hind feet to help with swimming. Very few Rakali have been sighted in the Wheatbelt over recent years, so a sighting this far east is an important record and a good indicator of waterway health. Rakali can be found where there is permanent water with vegetation cover, food resources and logs for nesting.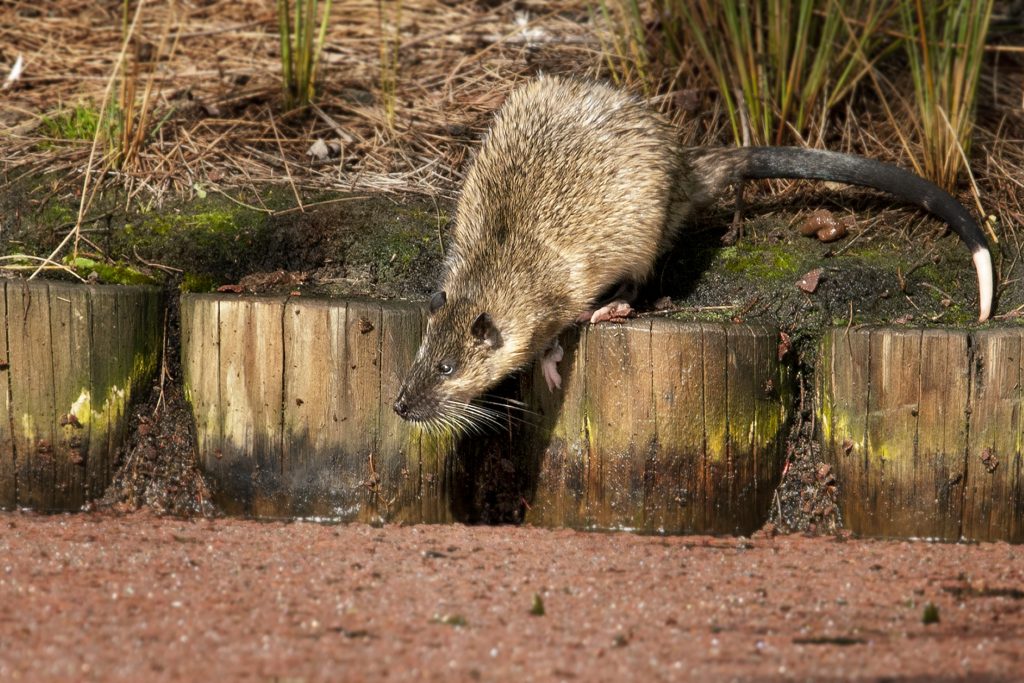 Fencing to exclude stock will help to protect waterways like this, which provide important habitat and wildlife corridors for rakali and other native fauna. Through our Numbat Neighbourhood Project we have been able to provide farmers surrounding Dryandra Woodland with funding through Community Environment Grants to fence these important waterways
Please keep an eye out for these secretive creatures in local waterways especially after dusk. These rakali tracks have been reported to the Department of Biodiversity, Conservation and Attractions for their records.
Please contact us if you see a rakali or any threatened fauna and we will assist you in filling out a DBCA fauna report form.
This project is supported by the Peel-Harvey Catchment Council through funding from the Australia Government's National Landcare Program