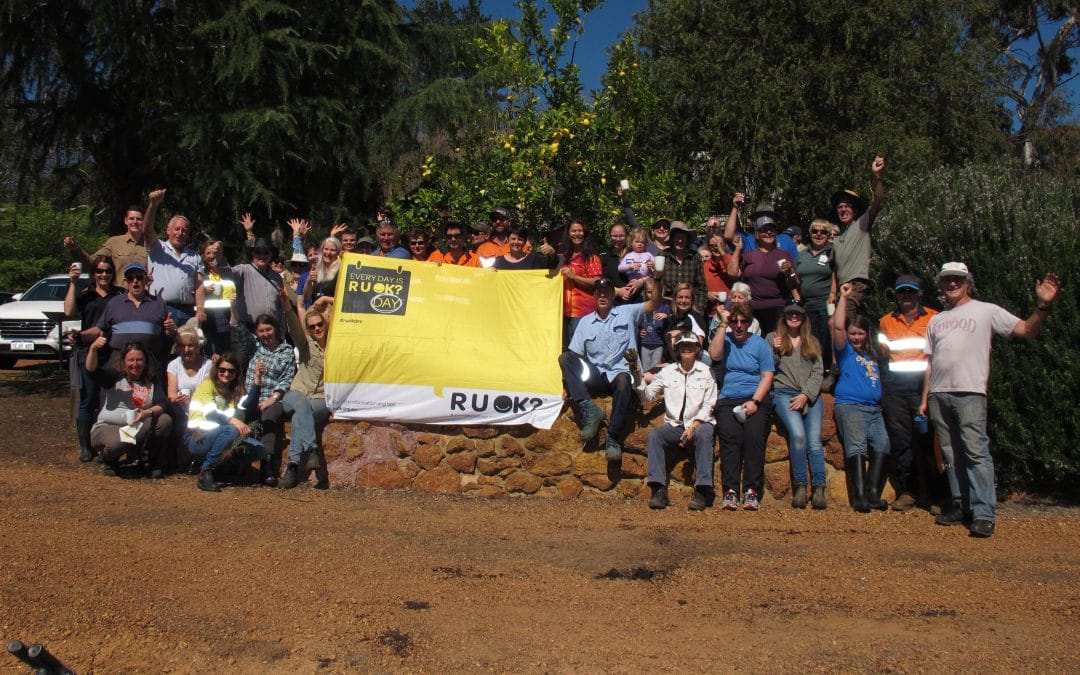 Landcare is not just about caring for the land. It's caring for people as well! In September, Landcare SJ held its second annual R U OK? Corporate and Community Planting Day, at the picturesque Gooralong Brook in Jarrahdale. Gooralong Brook flows into the Serpentine River and the Peel Yalgorup System. The planting should result in a positive impacts on the environment, biodiversity and water quality.
Over 50 people attended of all ages, from near and far (as far away as Bakers Hill), with the common interest being support for mental health awareness. There were first time planters, long term volunteers, politicians, and the support of a number of businesses and community groups, including the Peel-Harvey Catchment Council, all chipping in time and money to support the planting and awareness effort. Special mention to Doral and the Byford and Districts Rotary Club for their financial support, and to Jarrahdale Community Collective for their display at the event.
Together, we planted 2000 seedlings before morning tea. That's where the hard work started. There were lots of conversations being had. People sharing stories with each other, catching up and checking in. Plenty of R U OK? questions. It was a really wonderful community day where everyone contributed, and cared for the environment and one another. To top it off, the Jarrahdale Heritage Society provided a delicious country style morning tea.